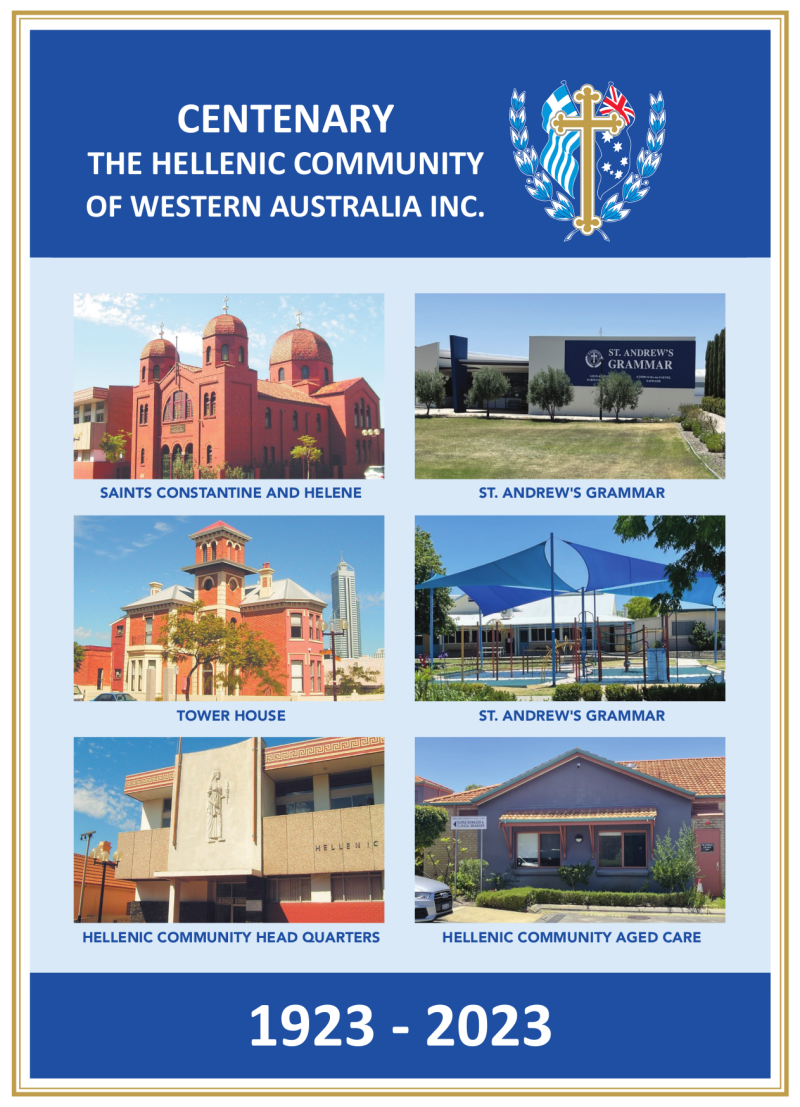 President's Pasca Message
The President of the Hellenic Community of Western Austyralia, Mr Paul Afkos OAM and Committee extend to all their best wishes for a joyful and Holy Pascha.
Rejoice in the resurrection of our Lord Jesus Christ.
We look forward in seeing every member at our Church of Saint Constantine and Helene, so we may celebrate together this special occasion.
Easter Parking
Security patrols have been arranged for designated parking for this evening Holy Friday and Holy Saturday.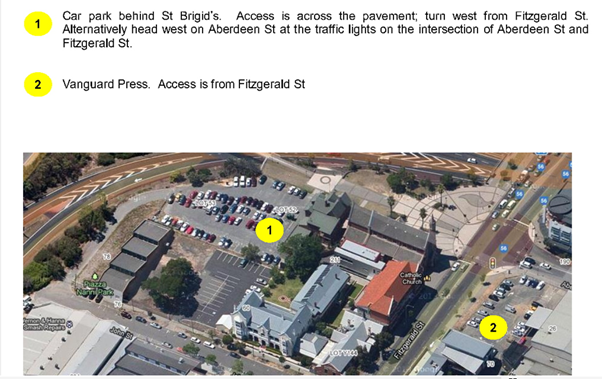 Easter Souvla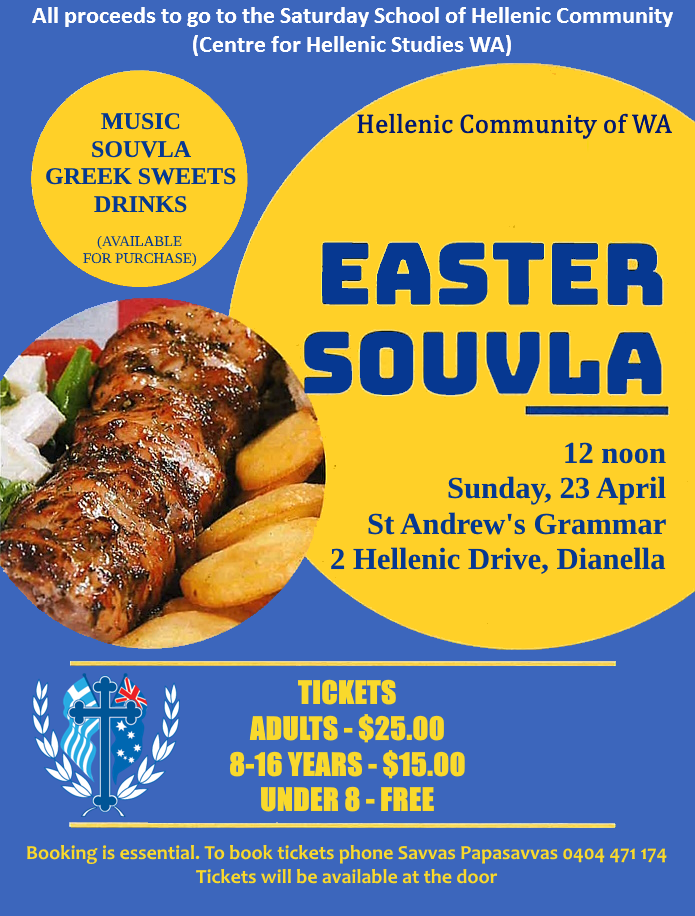 Community Art Exhibition
A community art exhibition, proudly sponsored by the Castellorizian Association of WA, is being held on Saturday, the 6th and Sunday the 7th of May between 10.00am and 4.00pm at Castellorizian House, 160 Anzac Road, Mount Hawthorn. It will celebrate the work of the Hellenic Women's Art Group as well as individual artists from the broader community.
Formed in 1982, the Hellenic Women's Art Group gathered weekly for over thirty years; exploring and developing their artistic skills under the expert guidance of Melba Kangangas, an accomplished artist in her own right.
A number of works will be for sale, ranging from water colours to oils through to deconstructed musical instruments! Don't miss this opportunity to experience and enjoy the enormous artistic talent that is clearly flourishing in our Western Australian community.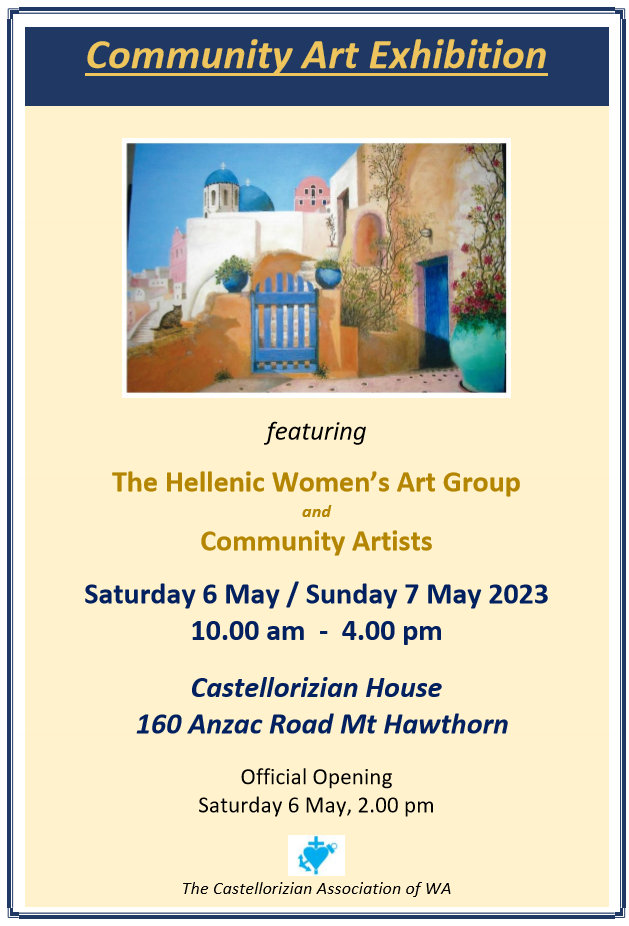 Dear Members,
Christmas Message from the Committee of the Hellenic Community
The Committees of the Hellenic Community and its entities from September 2022 are:
President: Paul Afkos OAM.
Vice President: Peter Katsambanis.
Secretary: Emmanuel Takoniatis.
Treasurer: Dennis Pilarinos.
Paul Savvas.
Anna Smivolitis.
Spiro Damianides.
Arthur Katris.
Paul Mantzouranidis.
Sam Sialtsis.
Dimitrios Tsokos.
Maria Papasavvas.
Join us at the Hellenic Macedonian Centre for an open reception for the Evzones visit on the 5th November!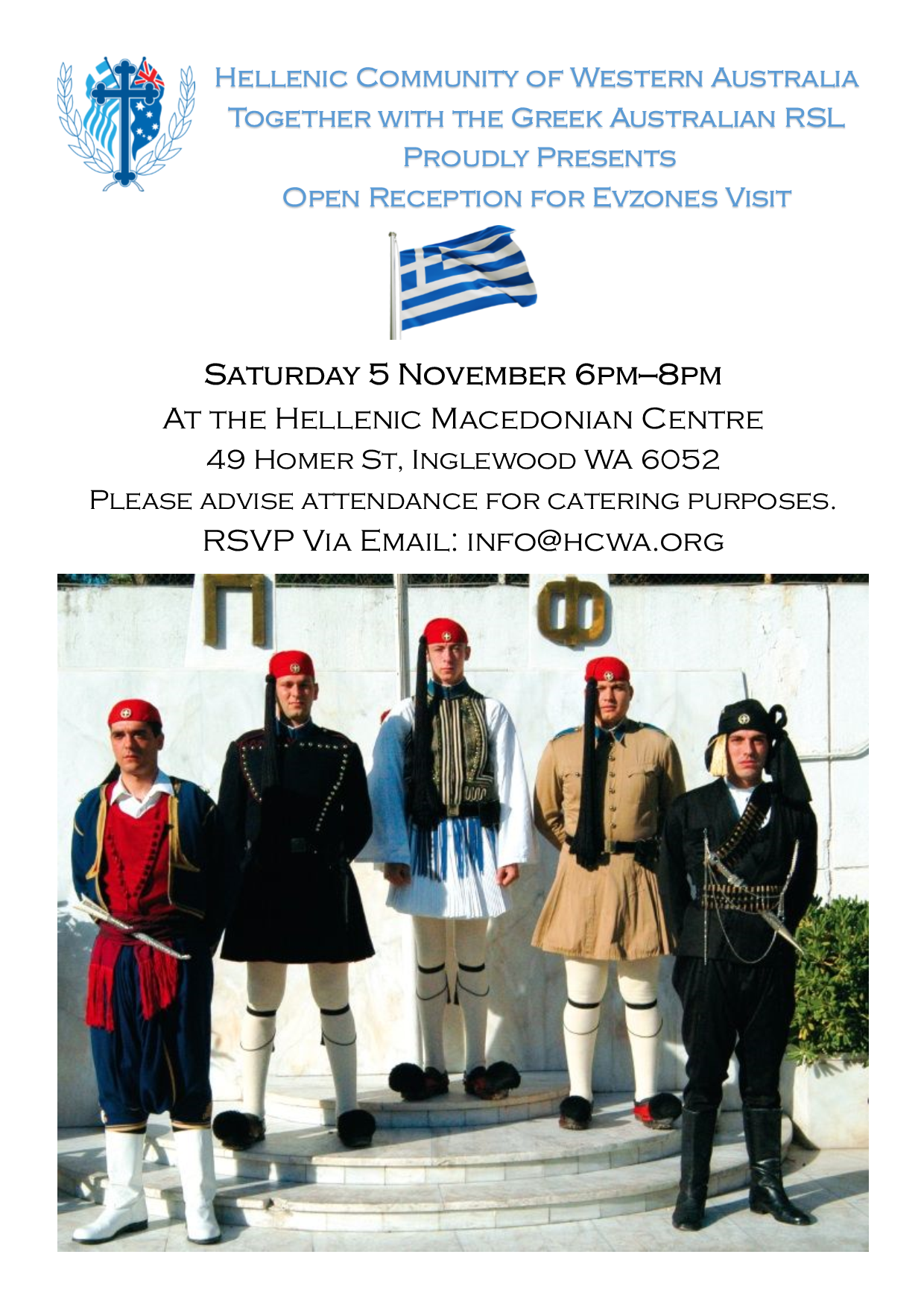 If you have already purchased tickets from trybooking for this showing you will receive a full refund within 5-10 Business days.