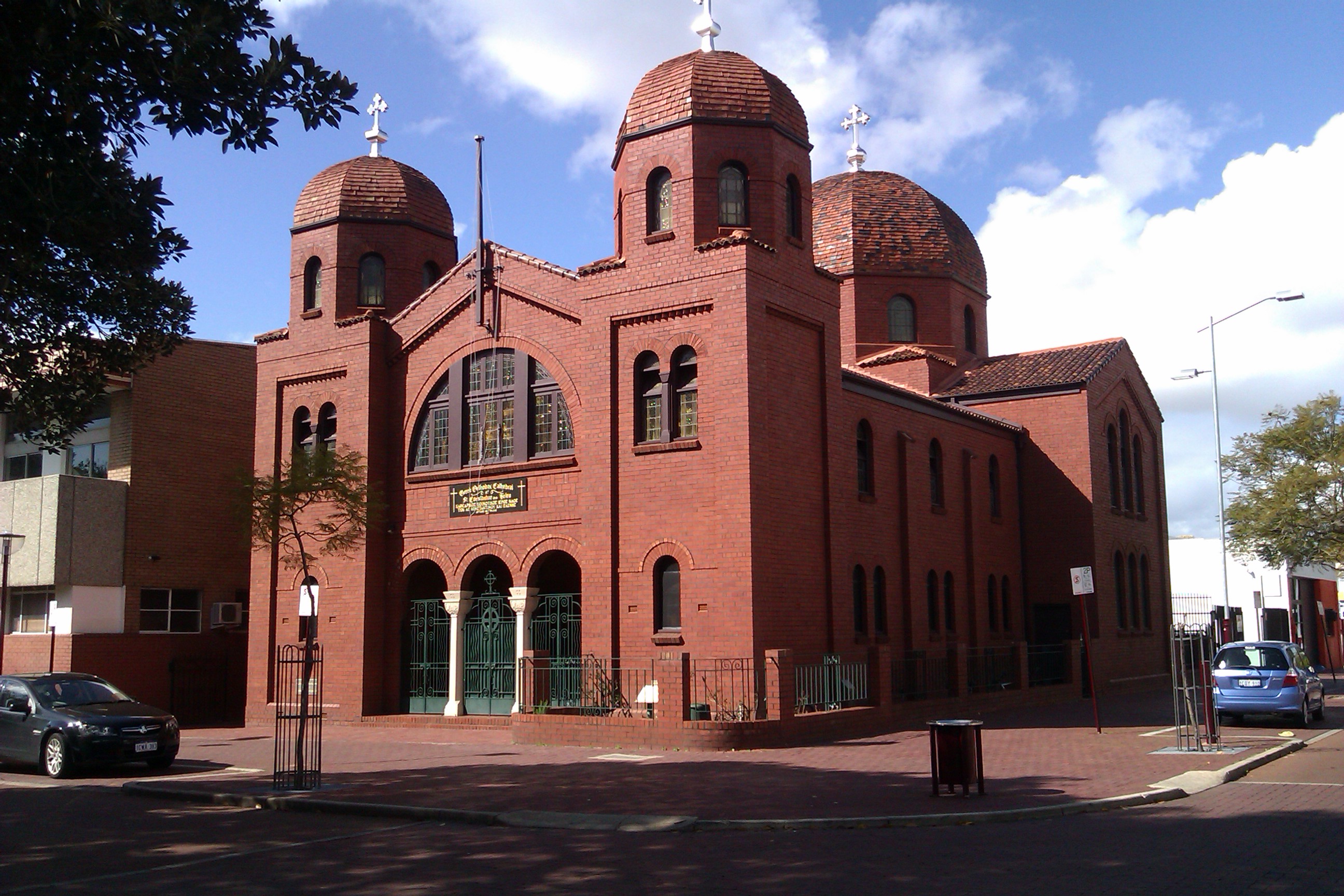 After many years of local fundraising, the Cathedral of Saint's Constantine and Helene was erected in Northbridge of Western Australia in 1937. Two year's worth of construction finally led the members of Perth's Greek community to have a place of worship and fellowship. The church's architectural design was curated by Oldham, Boas and Ednie-Brown, after they agreed with the Greek community to construct a church based on the design of the Saint Constantine Cathedral of Castellorizo. The majority of the original iconography was painted by Castellorizon-born artist, Vlase Vanalis, with Greek artist, J. Krafilakis being commissioned to complete the interior iconography such as the ceiling and wall frescos. Little change has been implemented to the architecture and artistry of the church, making it almost identical to the way it was structured in 1937. A new feature, however, included the construction of the hall adjacent to the church in 1925. As of 1969, this hall newly became the Hellenic Community Centre of Western Australia.

Currently, the church has Rev. Father Elpidios Karalis as its parish priest. 

Click here to contact Saint's Constantine and Helene.