Join us at the Hellenic Macedonian Centre for an open reception for the Evzones visit on the 5th November!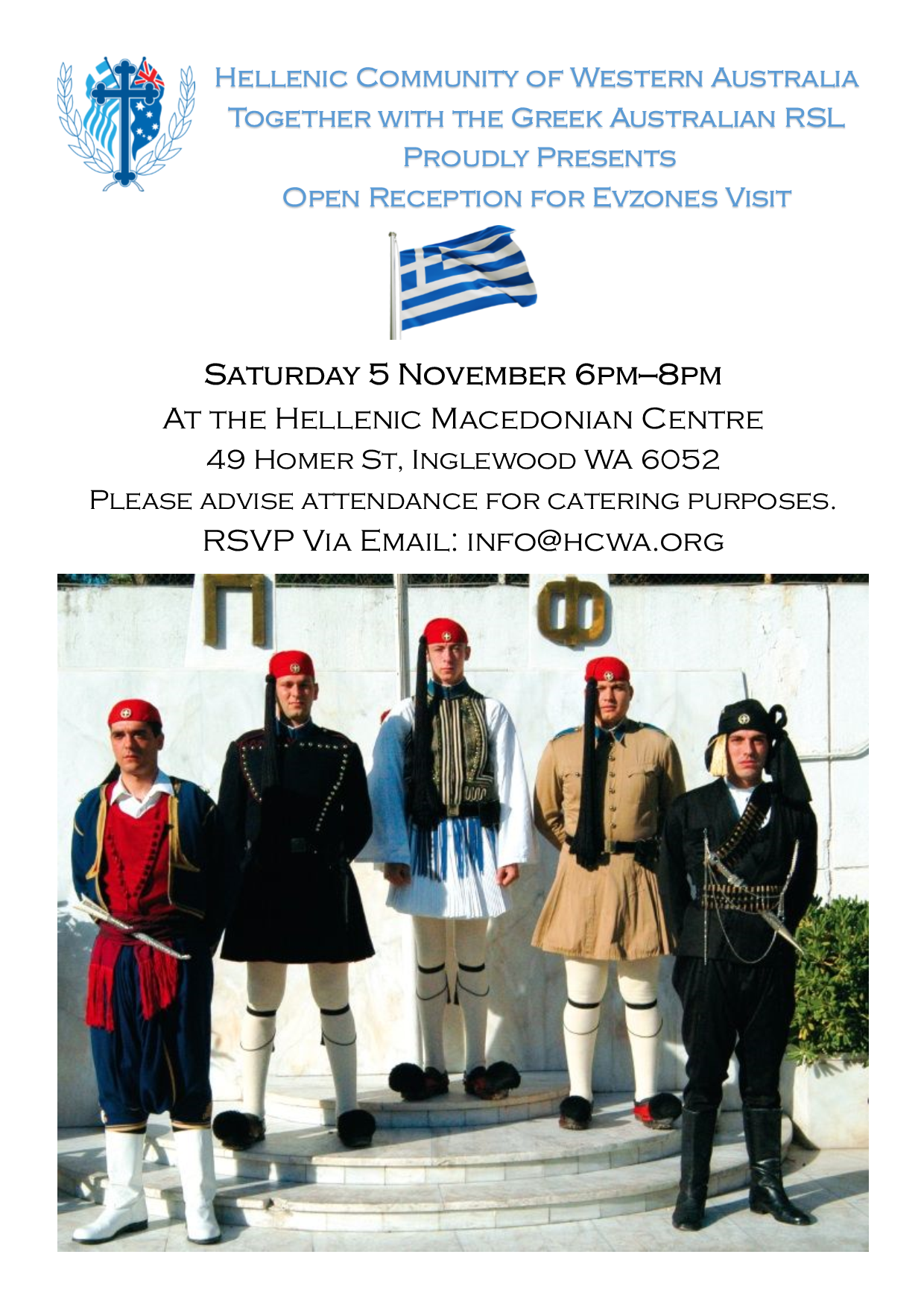 If you have already purchased tickets from trybooking for this showing you will receive a full refund within 5-10 Business days.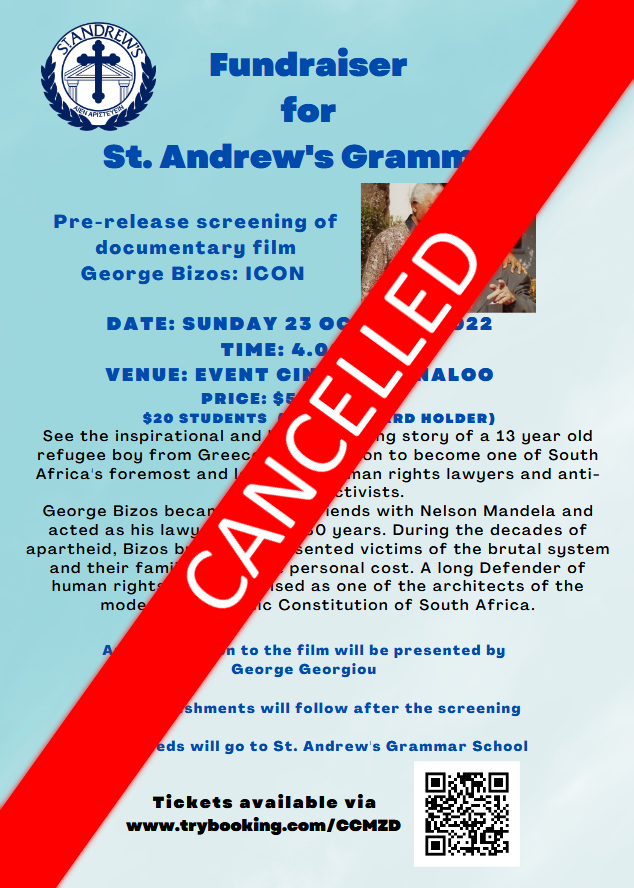 We apologise for the cancellation of the Paola visit to Perth.
The manager of the Australian tour, Mr Peter Sinadinos, informed us there is a visa issue and had to postpone the shows.
We hope in a few weeks, he will announce the new dates as he promised.
It is not the Perth organisers who cancelled the event. Perth organisers try hard to bring great singers from Greece for our youth and Community.
We understand how important it is to present these types of shows in Perth.