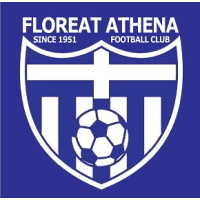 A huge game in the FFA Cup this Sunday as Floreat Athena bid to become the only second Football West team to make it through to the national round of 16.
Standing in their way are A-League outfit Adelaide United, the current holders and the competition's most successful side with three victories. Show your support this Sunday:
FLOREAT ATHENA FC VS ADELAIDE UNITED FC
Sunday 26th September
1.00pm kick-off
Floreat Athena's Litis Stadium, Leederville
Ticket prices are $30 for the grandstand; $20 general admission and $10 concessions and children aged 6-16.
Purchase tickets here: https://bit.ly/3hVD8kc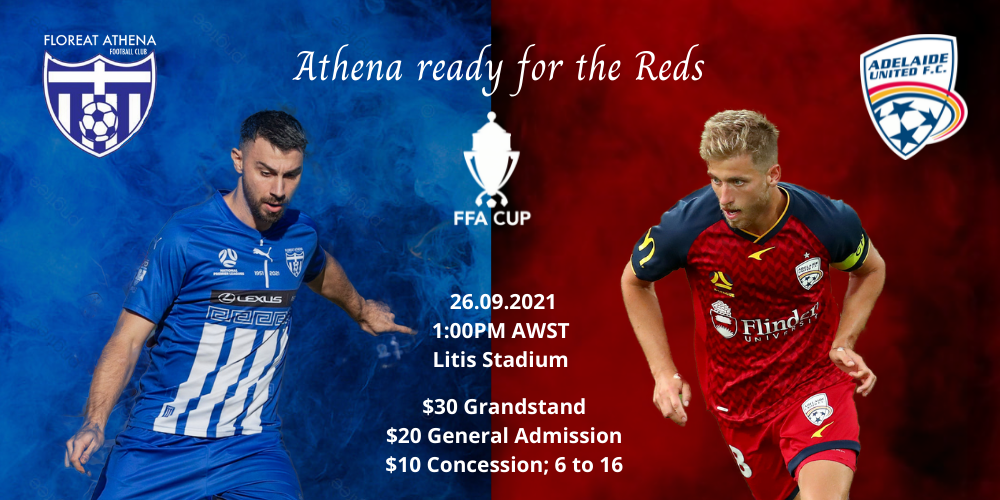 In 1994 and 1998 the Greek Parliament formally recognised the crime of Genocide of the Hellenic Christian population of Anatolia at the beginning of the 20th century and designated three different dates of commemoration for each of the regions - Pontos, Asia Minor and Eastern Thrace. Despite being part of the same historic event, the different commemoration dates have created ideological fragmentations which in turn has affected the instigation of a collective Greek voice for the recognition of the Genocide by the international community.
Join this ZOOM seminar on Wednesday 29th September at 7:00pm (EST) 5:00pm (Perth Time) with Terry Stavridis and his historic account and the discussion that will follow.
Join ZOOM Meeting
Link: https://us06web.zoom.us/j/87643956223...
Meeting ID: 876 4395 6223
Passcode: 179350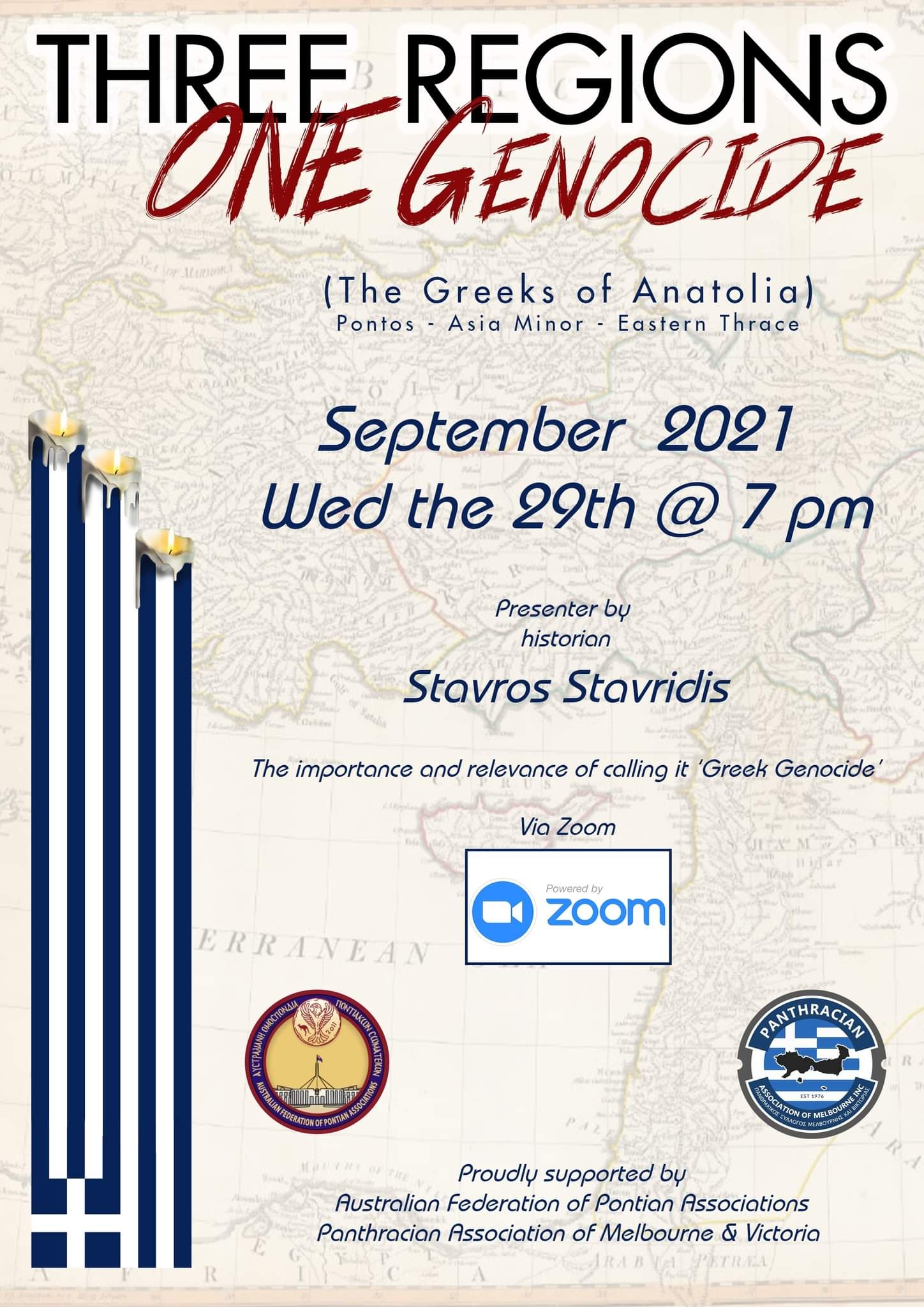 Pontian Brotherhood of St George WA Committee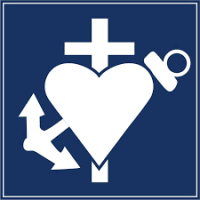 An invitation is extended to all school children aged 12-18 years to partake in the CAWA Youth School Holiday Cooking Class. Demonstrated by Helen Anastasas the class will make the very popular Greek shortbread 'Kourambiedes' using the traditional S, crescent shape, and then a choice of modern twists.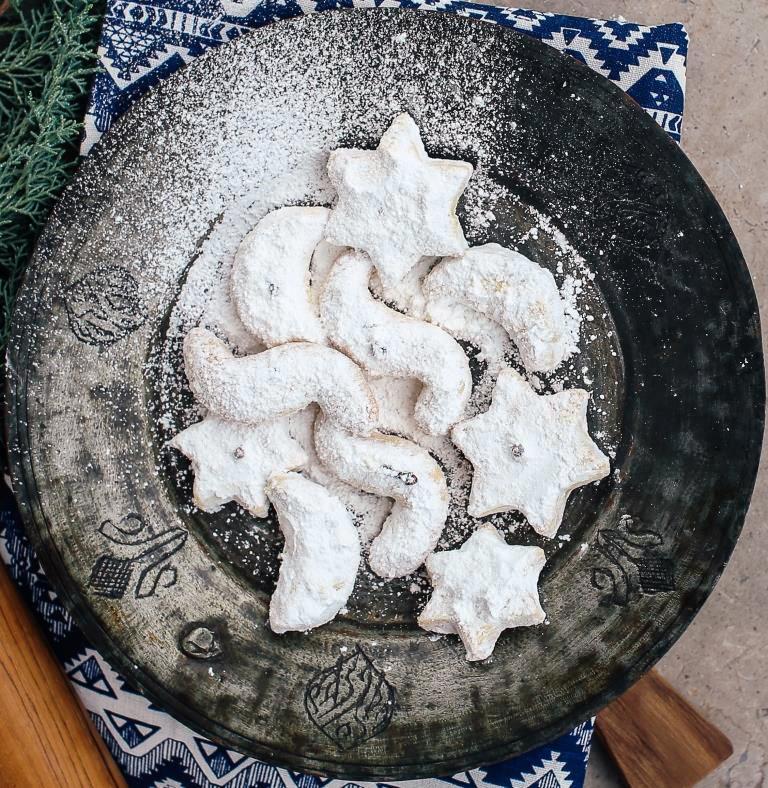 Date: Wednesday 6th October 2021
Time: 10 am drop off - 12 pm pick up
Venue: Hellenic Community Hall
Parker Street, Northbridge
Cost: $10.00
Morning tea provided.
RSVP essential. Confirm via email to This email address is being protected from spambots. You need JavaScript enabled to view it. or mobile 0421 644 163 by 29th September.
We look forward to welcoming your children and grandchildren.
Castellorizian Association of WA (CAWA)
The Greek Students Association of UWA (GΣΑ) is made up of youthful Greek Australians that come together in social settings and fundraisers to provide opportunities to share and celebrate Greek culture, Language, History and Traditions. This newly established Association is a breathe of Greek fresh air. Follow the Greek Students Association on facebook.
Meet the Executive Committee:
President - Athena Paizes, Greek roots from Mytilini and Ithaki
Vice President - Dimitri Tsagaris, Greek roots from Samos and Kasterlorizo
Secretary - Mikaela Goodson, Greek roots from Mytilini
Treasurer - Jonathon Pilkadaris, Greek roots from Kastoria and Florina
Media Officer - Georgia Schubert, Greek roots from Kastoria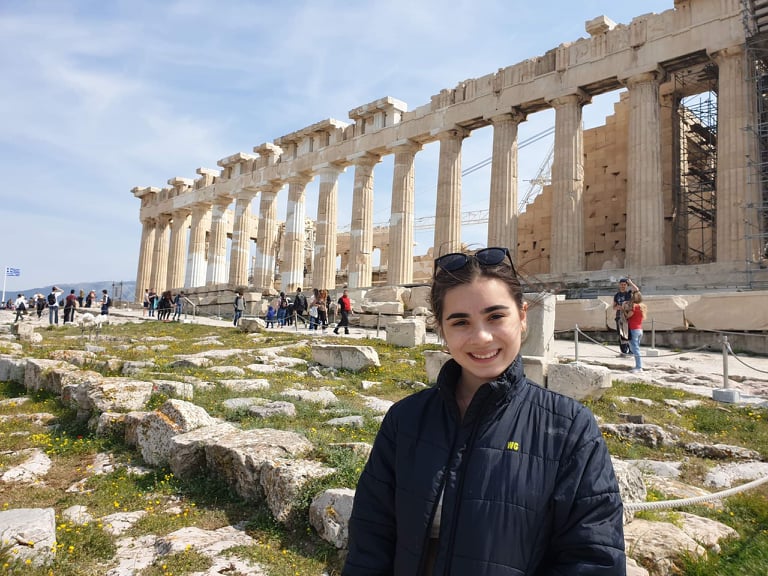 President - Athena Paizes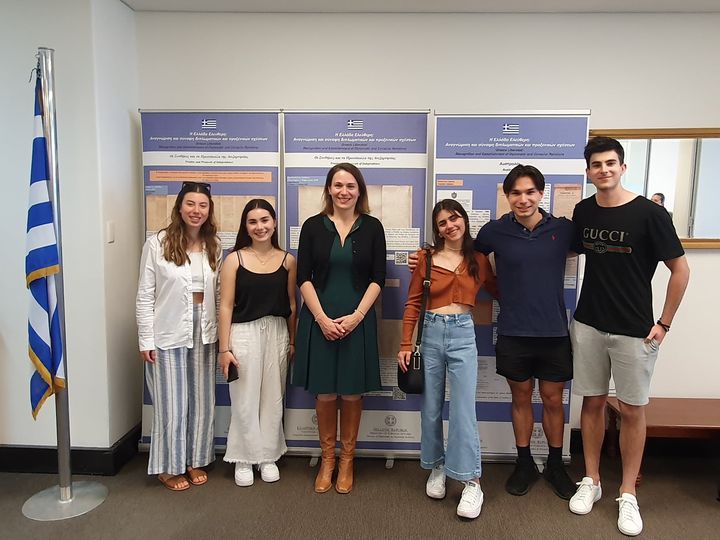 Consul of Greece in Perth Ms Georgia Karasiotou welcomed members of the Executive and Sub Committee of the Greek Students Association UWA at the beginning this month. The committee members discussed their vision with Consul Ms Karasiotou, as well as the current and future activities of the newly established Association.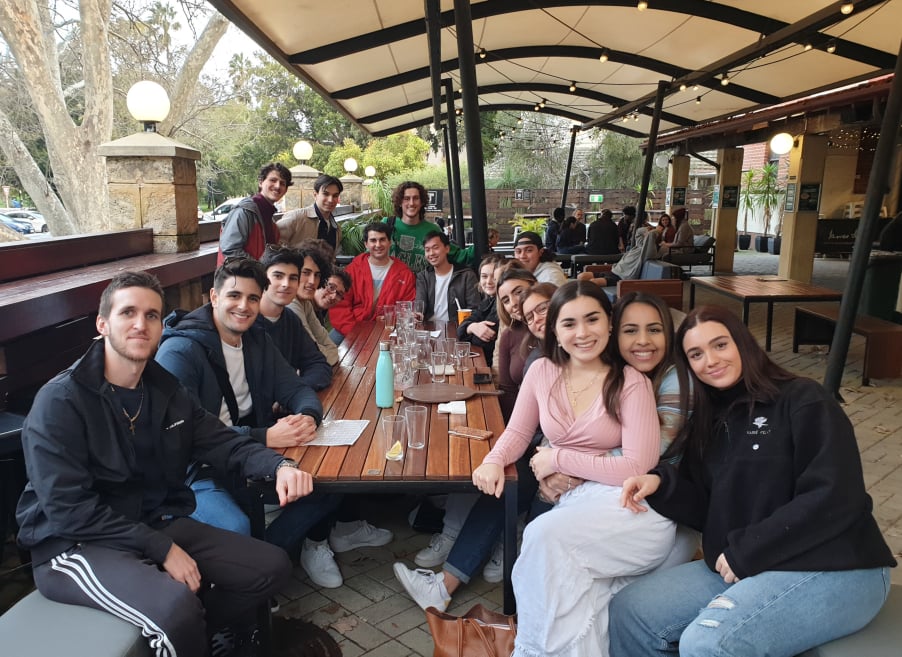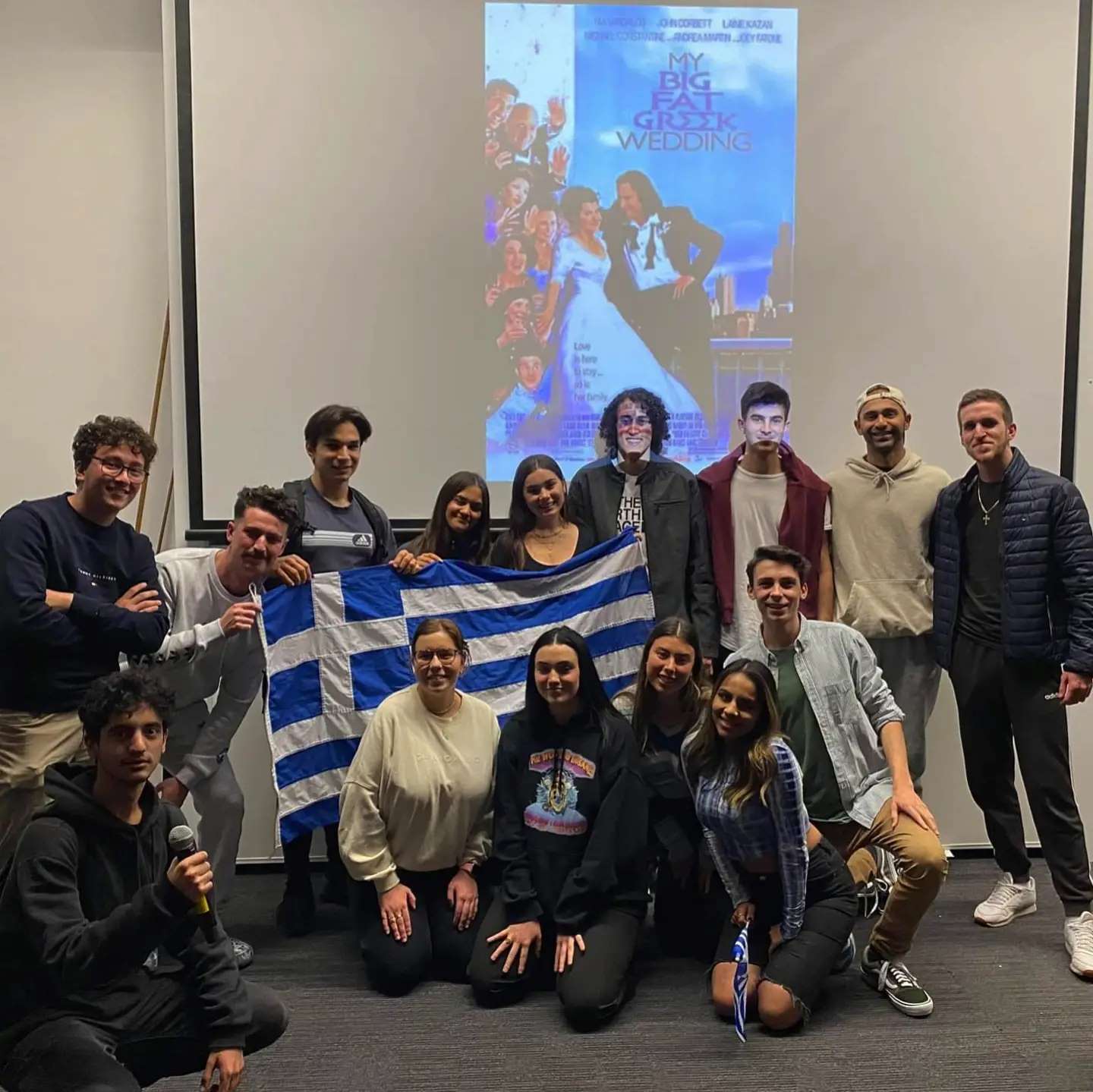 Executive and Sub Committee Members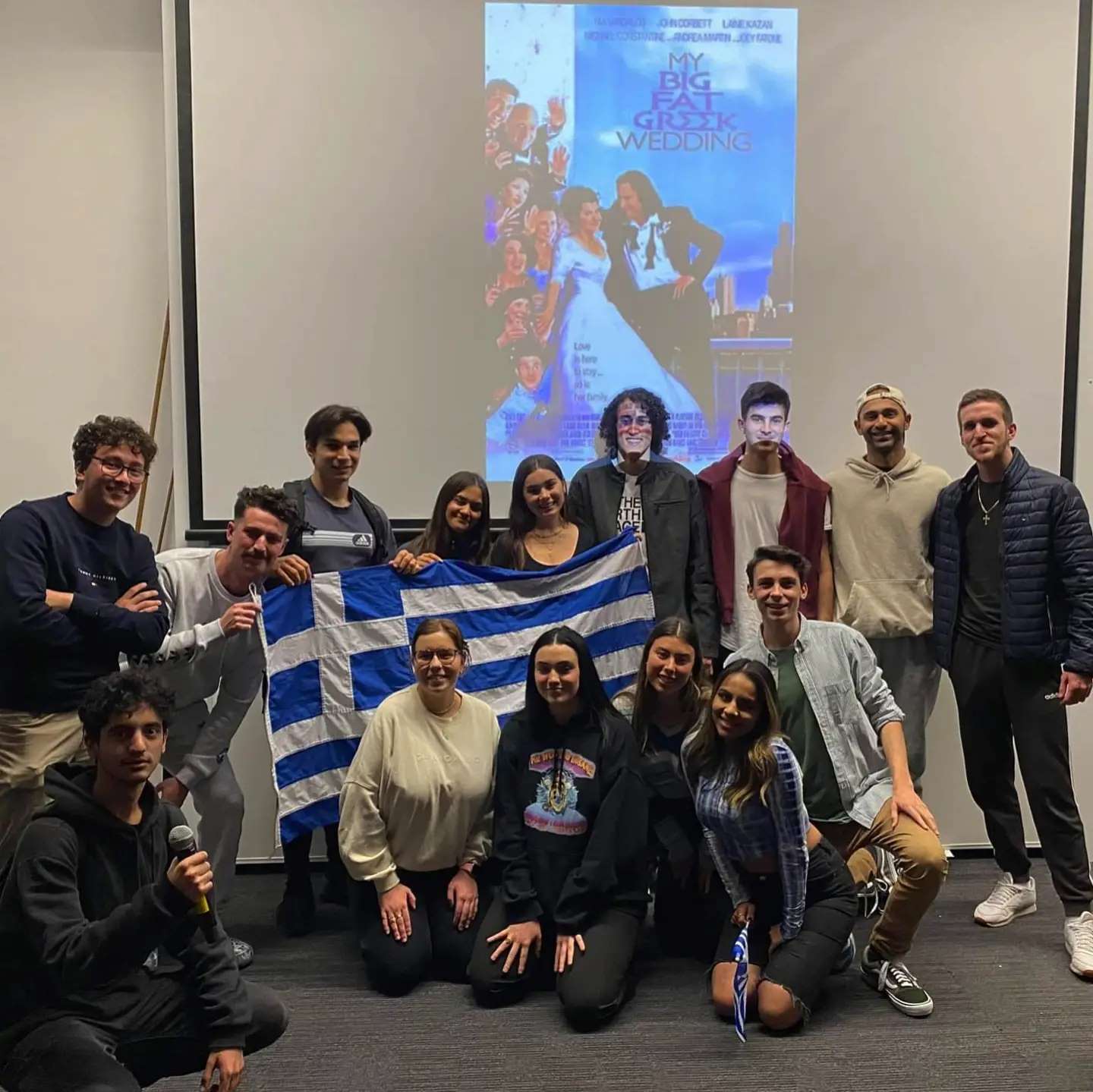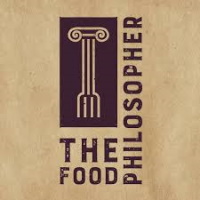 As autumn sets in our farm in Messolonghi, southern Greece, is preparing for the annual olive harvest. The ancient trees of this fertile land have been producing the finest table olives for millennia, including the king of Greek green olives, the Amfissas variety.
Renowned for its full-flavoured, meaty texture it's these any ONLY these olives that go into the making of our dee-licious green olive spread! Perfect for summer grazing plates, sandwiches, pastas or just eating with a spoon... Be sure to pick up your little jar of Greek heaven when next at one of Perth's best gourmet independents.