Register Now
HAL is delighted to announce that the President of the Supreme Civil and Criminal Court of Greece, President Iosif Tsalaganidis, has kindly agreed to speak on a panel at the HAL International Legal Conference in Rhodes, Greece to be held from 5th -10th July 2020.

He will join several other Chief Justices, eminent jurists and scholars addressing topics related to the conference theme, "Themes in Democracy - Liberty, Justice and Human Rights".
In addition to listening to outstanding speakers, there will be an opportunity for registered delegates and registered accompanying persons, as well as family members, to participate in unique cultural and historic coach tours that were not able to be included in the 2018 conference due to limited time.
For more information about the Conference, including speakers, venue and tours, please click here. Please click here for a printable PDF Information Guide.
To REGISTER to attend please click here.
Community > HAL
It was with great joy that we celebrated on Saturday the 18th of January the ordination of Bishop Elpidios of Kyaneon at the Cathedral of the Annunciation in Redfern by His Eminence Archbishop Makarios of Australia.
We are also pleased to announce that the first liturgy of our new Bishop will be held this Sunday the 26th of January at the Church of Sts Constantine and Helene in Northbridge. All are invited to attend this very special liturgy of the first Perth born Orthodox Bishop.
The Matins Service will begin at 7.30am with the liturgy to begin at 9.30am.

High court judge and human rights advocate Katerina Sakellaropoulou has been elected Greece's first female president by parliament on Wednesday 22nd January 2020.
Sakellaropoulou was nominated by the ruling conservative New Democracy party, but also managed to secure the backing of the main opposition party Syriza and the center-left Movement for Change.
Breaking through gender barriers is not a new thing for the president-elect. She was the first woman to serve as the president of the Council of State, the country's top administrative court. She held that position for 15 months until Wednesday's election.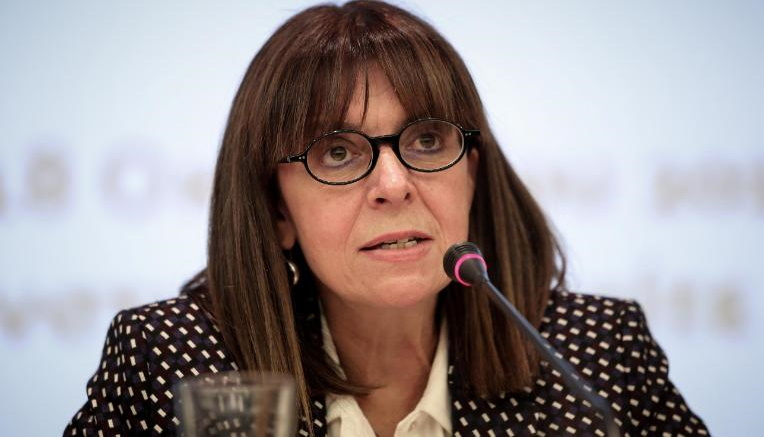 In the parliamentary vote on Wednesday, the 63-year-old received support of 261 MPs in the 300-seat Parliament, way above the 200 required by the constitution.
Following the vote, Greek Prime Minister Kyriakos Mitsotakis said the result offers "a window to the future."
"Our country enters, with more optimism, into a new decade," he added.
Mitsotakis's decision to choose Sakellaropoulou was widely seen as a move to counter mounting criticism about the lack of women in his cabinet where only a handful of women hold senior positions.
The country is coming out of a decade-long financial crisis and years of political turmoil. When Mitsotakis announced the nomination, he said change in Greek society "starts from the top... with Greek women receiving the position they deserve."
Greece has been lagging behind other European countries when it comes to the number of women in senior positions in politics. It scores below the European average in gender equality and was at the very bottom of the gender equality index for 2017 issued by the European Institute for Gender Equality.
Accroding to Eurostat, the pay gap between men and women in Greece was more than 12% in 2017.
A poll by MRB pollsters released Tuesday showed that 55% of respondents saw Sakellaropoulou as a positive choice.
In November 2019, data released by Greek police show that registered incidents of domestic violence increased by 34.45% in the period 2014-2018.
But results of last year's European and local elections have shown that Greeks are keen to make a full return to mainstream politics after nearly a decade of extreme rhetoric and political turbulence. Sakellaropoulou has been perceived across much of the political spectrum as a consensus choice.
The selection breaks with tradition not only because Sakellaropoulou is a woman, but also because she is not a member of a political party.
According to the MRB poll, close to 62% of those asked also responded positively to the main opposition party's decision to back the government's choice.
Syriza's leader Alexis Tsipras has described Sakellaropoulou, who is an expert in constitutional and environmental law, as an "exceptional judge" and a defender of human rights.
The president holds a largely ceremonial post in Greece and serves a five-year term. Sakellaropoulou succeeds President Prokopis Pavlopoulos, a 69-year-old conservative politician, lawyer and academic.

All interested persons are now invited to register for this year's Centre for the Greek Language (CGL) Examinations to be held in May 2020 at St. Andrew's Grammar (officially-recognised CGL Examination Centre).
Prospective candidates of Greek and also non-Greek background are invited to test their written and spoken Greek language competency skills through these annual examinations. Successful candidates will be issued with a Certificate of Attainment in Greek from Greece's Ministry of Education, Research and Religious Affairs, and the Centre for the Greek Language: Division for the Support and Promotion of the Greek Language (Thessaloniki, Greece).
There are 7 levels on offer, catering to a full spectrum of Greek language competencies. These include a level for children aged 8-12 years old (children who are over 8 years and below 12 years old on the 31st May 2020);
A level for beginner adolescents and adults, through to a level for persons with excellent knowledge of the Greek language. Candidates younger than 16 are strongly advised to avoid taking the examinations for levels B2, C1 and C2 as the examination content for these levels may require general knowledge and experience beyond their years.

The full complement of levels on offer is as follows:
• A1 for children 8-12 years old (Elementary knowledge)
• A1 for adolescents and adults (Elementary knowledge)
• A2 (Basic knowledge)
• B1 (Intermediate knowledge)
• B2 (Good knowledge)
• C1 (Very good knowledge)
• C2 (Excellent knowledge)
The 2020 CGL Examinations will be held on the following days:
• Monday 18 May for Level C2
• Tuesday 19 May for Levels A1 (for children 8-12 years & adolescents and adults), A2 and B1
• Wednesday 20 May for levels B2 and C1
Fees have been set by Greece and are as follows:
• $130 for levels A1(for children 8-12 years & adolescents and adults), A2 and B1
• $150 for levels B2, C1 and C2
For more information regarding registration and payment, please contact the following CGL Committee members:
• Dr Angela Evangelinou-Yiannakis at This email address is being protected from spambots. You need JavaScript enabled to view it.
• Mrs Katerina Reklitis at This email address is being protected from spambots. You need JavaScript enabled to view it.
Registration commences on Saturday 1st February 2020 and closes Sunday 22nd March 2020.
The CGL Committee and I look forward to your participation in this year's CGL Examinations.


Dr Angela Evangelinou-Yiannakis
Director of the CGL at St. Andrew's Grammar (61002)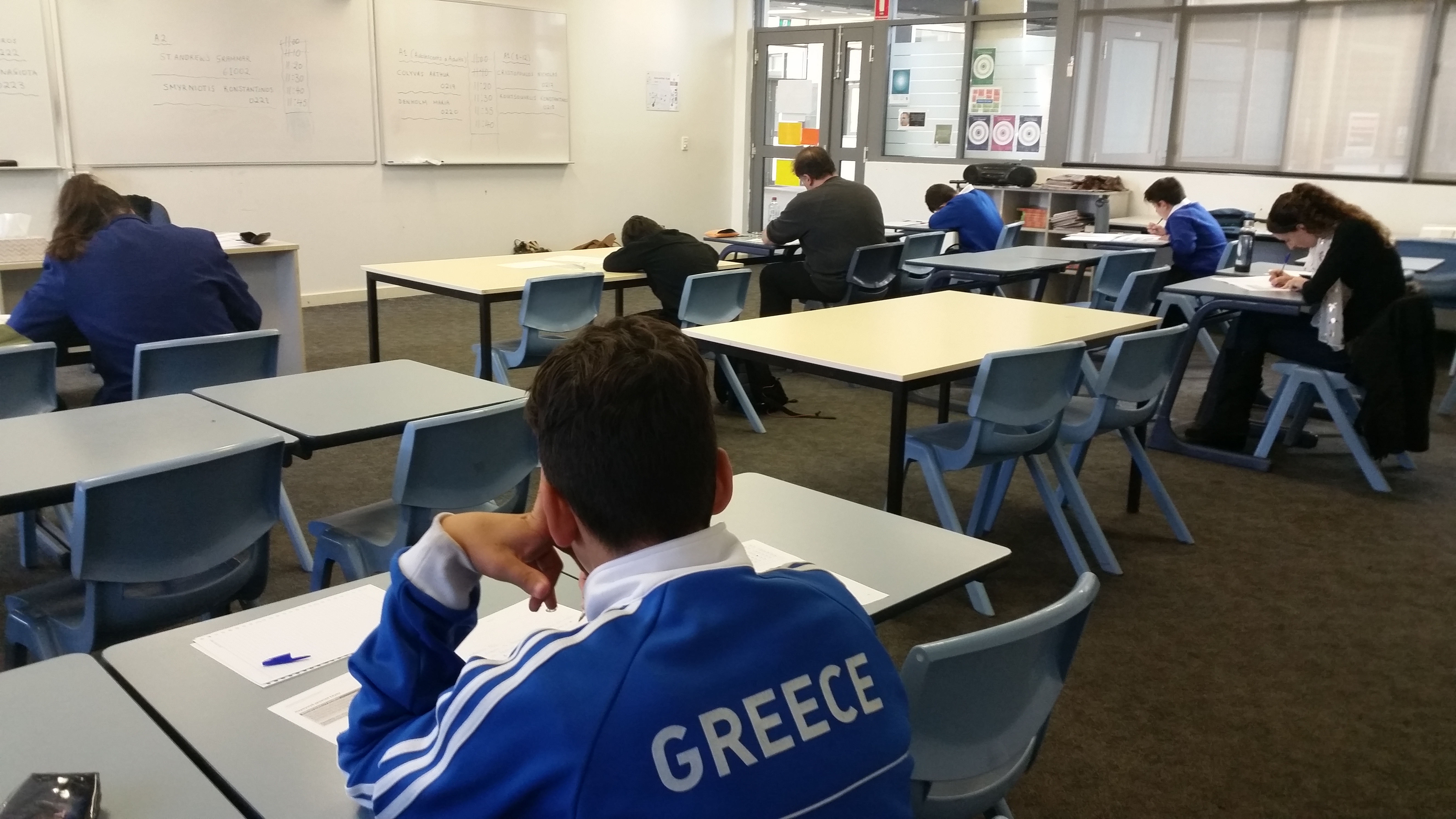 With the blessing of Archbishop Makarios of Australia, the Greek Orthodox Parishes of Perth hosted the annual Epiphany Celebration on the foreshore of the Swan River at Matilda Bay Reserve with the retrieval of the Holy Cross from the Waters on Sunday 12th January 2020.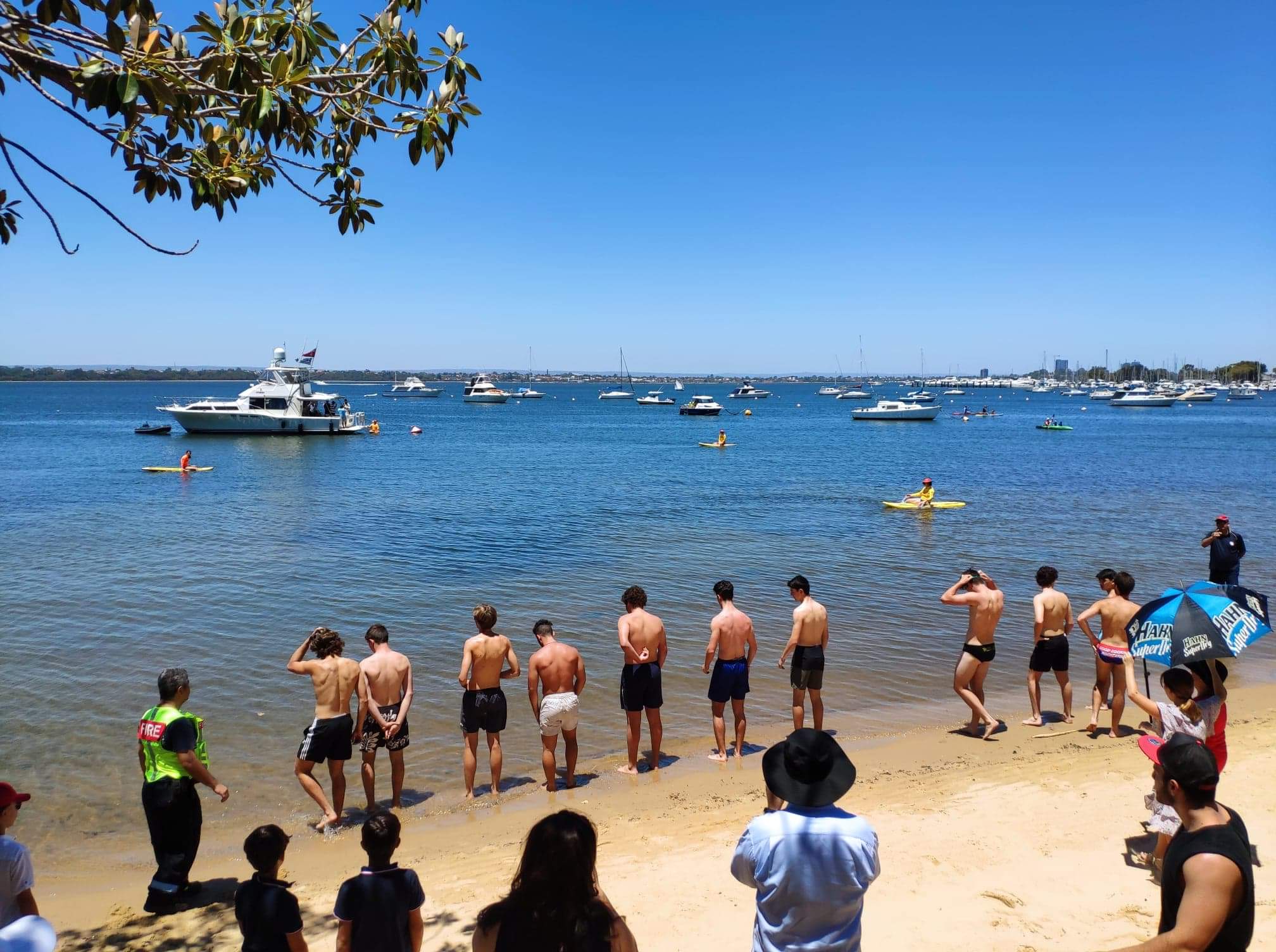 The service was presided by the new Bishop-elect Elpidios, with all clergy from the Perth parishes in attendance.
From a boat not too far from shore, Fr Eleftherios released the cross into the water. A group of twelve young swimmers raced off through the water but only one was victorious. A big congratulations to Jack Bird for retrieving the cross this year!
A big thank you also goes to all the helpers and volunteers that made the day possible and to everyone who came down to show their support.
Please see photos of the Epiphany Matilda Bay Celebration and Swimmers.