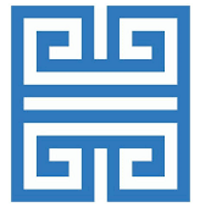 Greece is in the grip of the second wave of COVID-19 and The Hellenic Initiative Australia has launched an online Winter Appeal to assist its trusted partner charities in Greece, which are facing additional challenges supporting the vulnerable and the destitute during the pandemic.
With the country currently in an extended lockdown, things will get bleaker for the homeless, rough sleepers, destitute families and elderly people who are isolated and alone.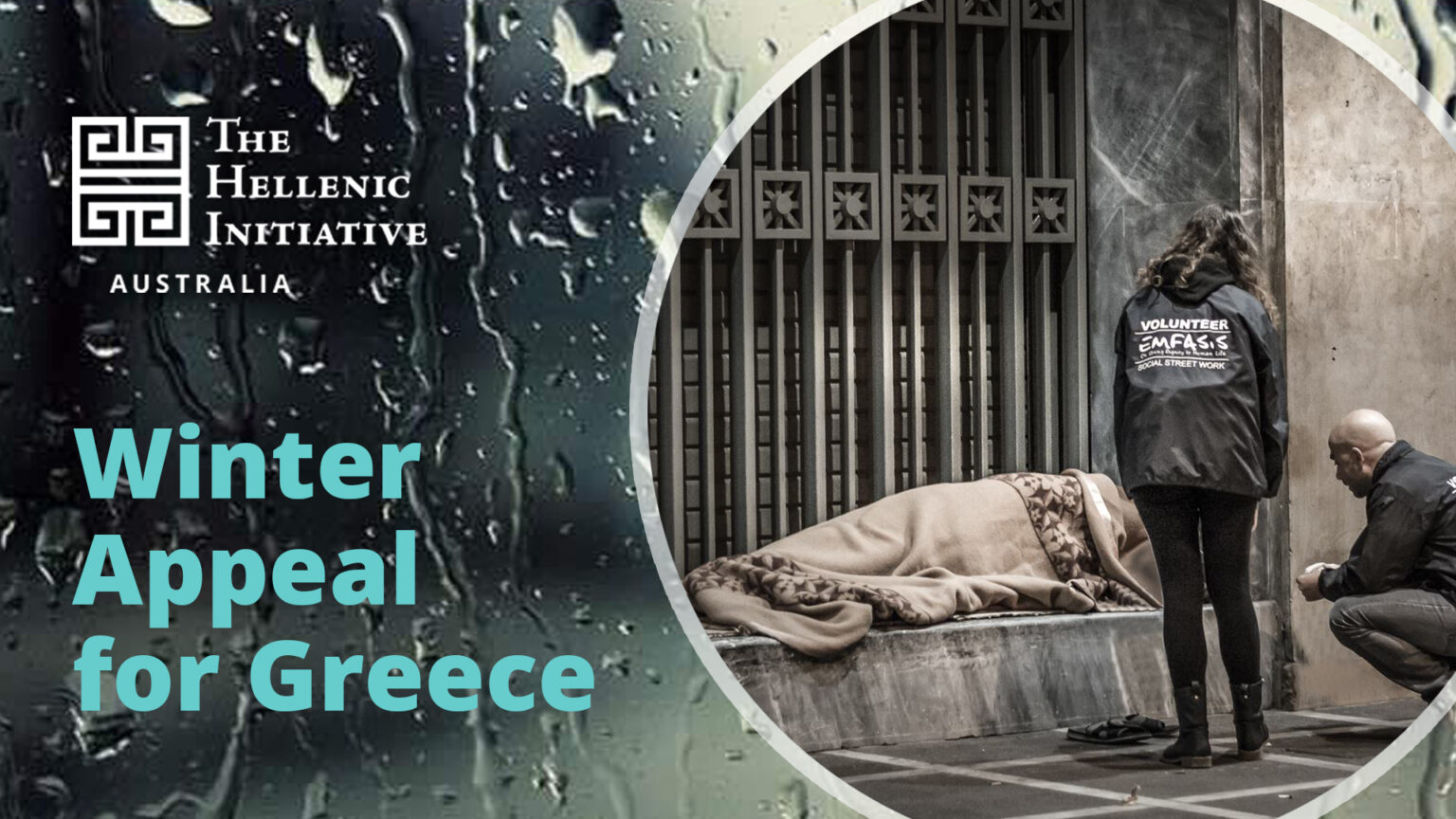 Tax deductible donations to THI Australia's Winter Appeal for Greece will help organisations, such as Emfasis Foundation, provide basic necessities and support services to people at risk during this winter.
$50can go towards the purchase of sleeping bags
$100can go towards the purchase of care packages & food vouchers
$250can go towards access to psychological support
$500can go towards temporary accommodation, SIM cards & assistance with utility bills
As Christmas approaches, we are calling upon all Greek Australians and Philhellenes to join THI Australia's Winter Appeal and help support Greece during these uncertain times. Click to here to donate.
Should you wish to have any further information about the Appeal please contact one of the following Western Australian directors - Nick Mitaros (0409 812 147), Evan Nicholas (0413 187 273) and Lee Verios (0447 012 747). au.thehellenicinitiative.org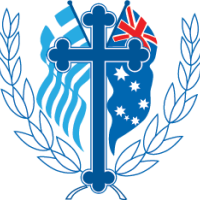 Hellenic Community of Western Australia
John Metaxas commenced his employment with the Hellenic Community of WA on 6th December 1995. During these 25 years, John has served five presidents, providing invaluable service and advice to each successive president and committee.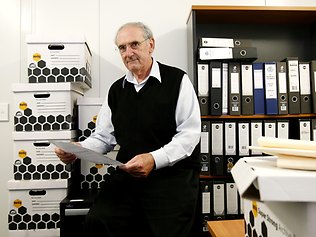 John Metaxas
Upon John's commencement as General Manager of the Hellenic Community of WA, he was charged with overseeing and administering the HCWA's facilities such as Tower House, the Community Centre and Church, and particularly the Hellenic Community Aged Care Hostel – Villa Hellas as it was known then. At the time, John was also faced with the Community's financial and legal difficulties of the time.
In 2004, Hellenic Community Aged Care had become such a major operation, and John was appointed as Manager of the facility, while also remaining responsible for the day to day matters of the Hellenic Community of WA. In the following year, the Hellenic Community Aged Care saw a major expansion doubling in size and subsequently the addition of a dementia wing.
Along with his administrational team, John continues to help run the HCWA and its entities with his vast amount of corporate knowledge that has been accumulated by John for Management Committees to draw upon over these last 25 years.
John was awarded the Individual Award for Excellence for his advocacy and dedication to stand-alone, rural and regional aged care providers in Western Australia. He was also recognised for his exceptional service which significantly improved the quality of services for older Australians.
Over many years, John has voluntarily mentored aged care providers navigating their way through the challenges of operational management and regulatory requirements in regional areas. John has provided innovative ideas, including recruiting and retaining an aged care workforce, improving quality of care and collaborating with tertiary education institutions to provide training for medical students.
The Hellenic Community of WA Management Committee wishes to acknowledge John Metaxas' 25 years of dedicated, diligent and loyal service.
Dr Maria Gogos and Dr John Yiannakis OAM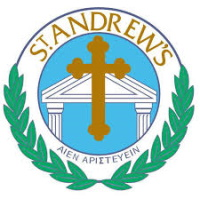 St. Andrew's Grammar's Soccer Club - Dianella Spartans SC was successful in completing the Football West State Wide Facility Audit for clubs across metro and regional football venues.
On Monday, John Zafiropoulos, Board Member - Vice Chair, conducted the facility tour and assisted Football West in their audit and Eva Nestoriadis, Club Secretary, completed the written assessment on the club's objective evaluations and of their financial and operational activities. Together their success has seen an allocation of $1500.00 to Dianella Spartans SC from the Building Stronger Clubs Program.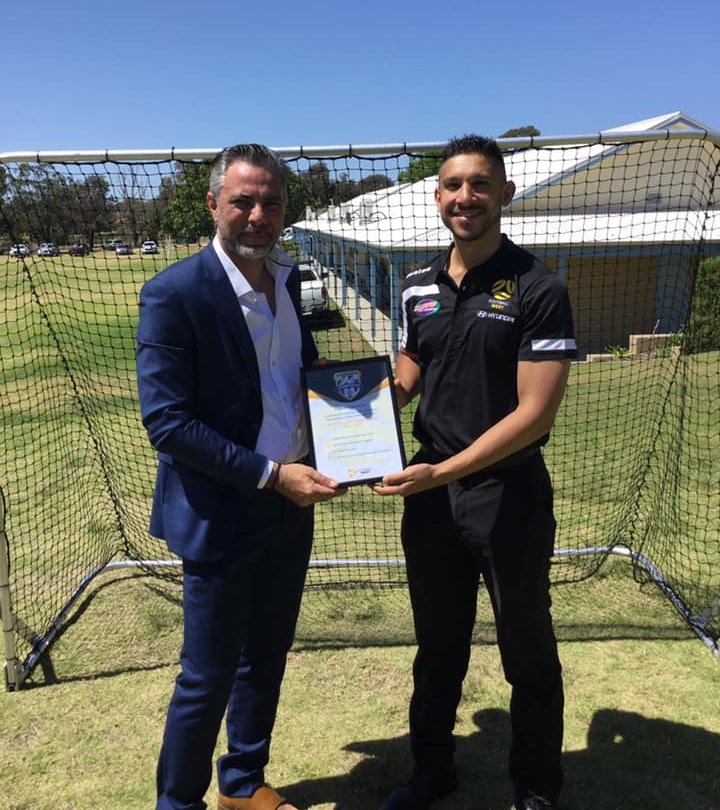 Football West Club Engagement Lead, Abid Imam presented a certification to John for the successful completion of the Facility Audit at St. Andrew's Grammar.
Dianella Spartans will be using the Building Stronger Clubs funding to purchase more equipment to be able to support a growing club.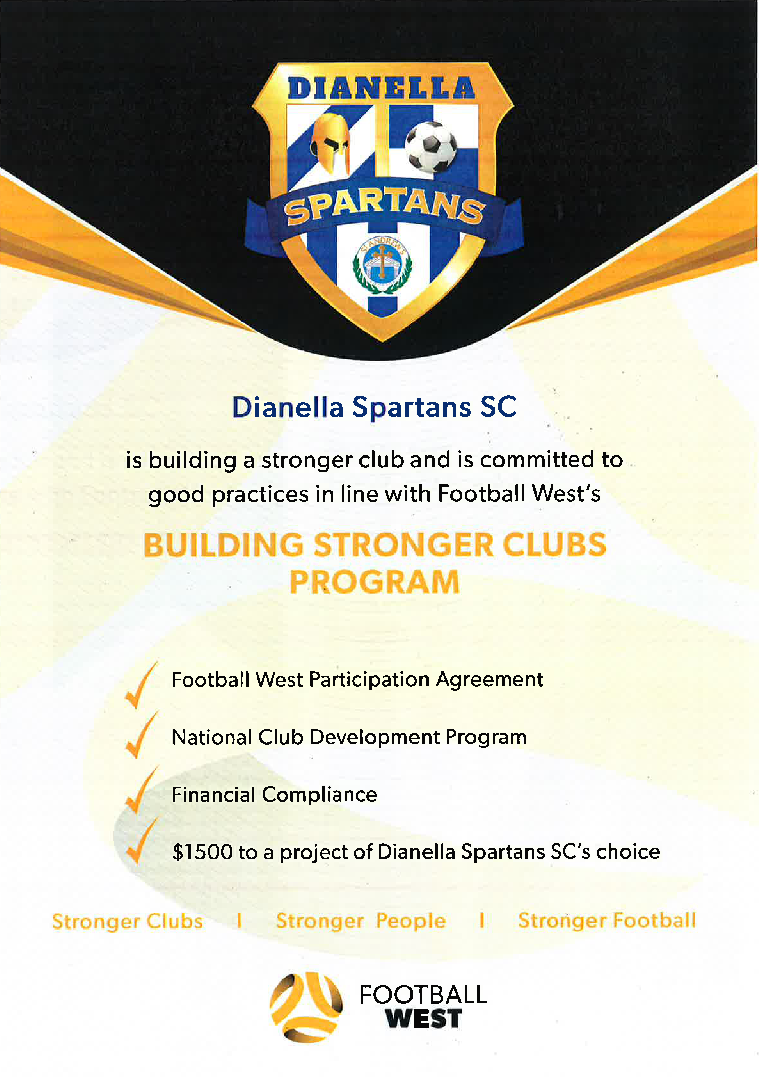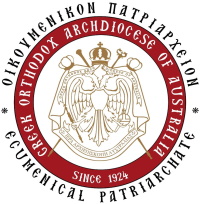 Με λαμπρότητα εόρτασε η ελληνική παροικία του Bunbury, τον προστάτη Άγιο της ενορίας της, τον Άγιο Νικόλαο.
Ανήμερα της εορτής, στον φερώνυμο ιερό ναό τελέστηκε Όρθρος και Αρχιερατική Θεία Λειτουργία υπό του Θεοφιλεστάτου Επισκόπου Κυανέων κ. Ελπιδίου, παρουσία της Προξένου της Ελλάδας στην Πέρθη, κ. Γεωργίας Καρασιώτου, του προέδρου της ενορίας/κοινότητας Bunbury κ. Αριστείδη Παπανδρουλάκη, καθώς και πολυπληθούς εκκλησιάσματος από την Πέρθη και από το Bunbury.
Ο Θεοφιλέστατος κ. Ελπίδιος, αφού μετέφερε τις ευχές και ευλογία του Σεβασμιωτάτου Αρχιεπισκόπου Αυστραλίας κ.κ. Μακαρίου, επικέντρωσε σε γεγονότα από τον βίο του Αγίου Νικολάου, τονίζοντας το φιλανθρωπικό του έργο, τη συμμετοχή του στην Α' Οικουμενική Σύνοδο, καθώς και ότι από τη βρεφική του ηλικία έδειξε σημεία της αγιότητάς του.
Ακολούθως, ο Θεοφιλέστατος αναφέρθηκε στην ιδιαίτερη προσωπική του σχέση με το Bunbury, ενθυμούμενος με συγκίνηση τις τακτικές επισκέψεις του στην πόλη, όπου βοηθούσε τον ιερέα ως ιερόπαις, μετά ως ψάλτης ανήμερα της εορτής, μετέπειτα ως ιερέας και χθες για πρώτη φορά ως βοηθός επίσκοπος του Σεβασμιωτάτου κ.κ. Μακαρίου, δοξάζοντας τον Τριαδικό Θεό για τη μεγάλη ευλογία στη ζωή του.
Στο τέλος της Θείας Λειτουργίας έγινε η περιφορά της εικόνας του Αγίου Νικολάου και η εορτάσιμη αρτοκλασία στον προαύλιο χώρο του Ιερού Ναού. Επιπροσθέτως, πριν την Απόλυση, ο Θεοφιλέστατος δώρησε μία βυζαντινή εικόνα στο νέο προϊστάμενο του Ιερού Ναού του Αγίου Νικολάου, π. Ιωάννη Σάλιβαν.
Ακολούθησε πλούσιο θαλασσινό γεύμα και χορευτικό πρόγραμμα, το οποίο απόλαυσαν όλοι οι παρευρισκόμενοι.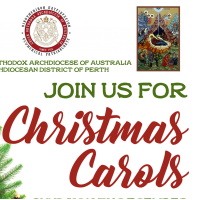 Join in on the festivities for a bi-lingual Christmas Carol celebration on Sunday 13th December 2020 @ 4.30pm, hosted by the various parishes and monastery within our Archdiocesan District of Perth. This event will be held on the grounds of St Nektarios Parish, 22 Dianella Drive, Dianella. We look forward to having you in attendance to celebrate our Lord's nativity. Come and join the festivities. All ages welcome!!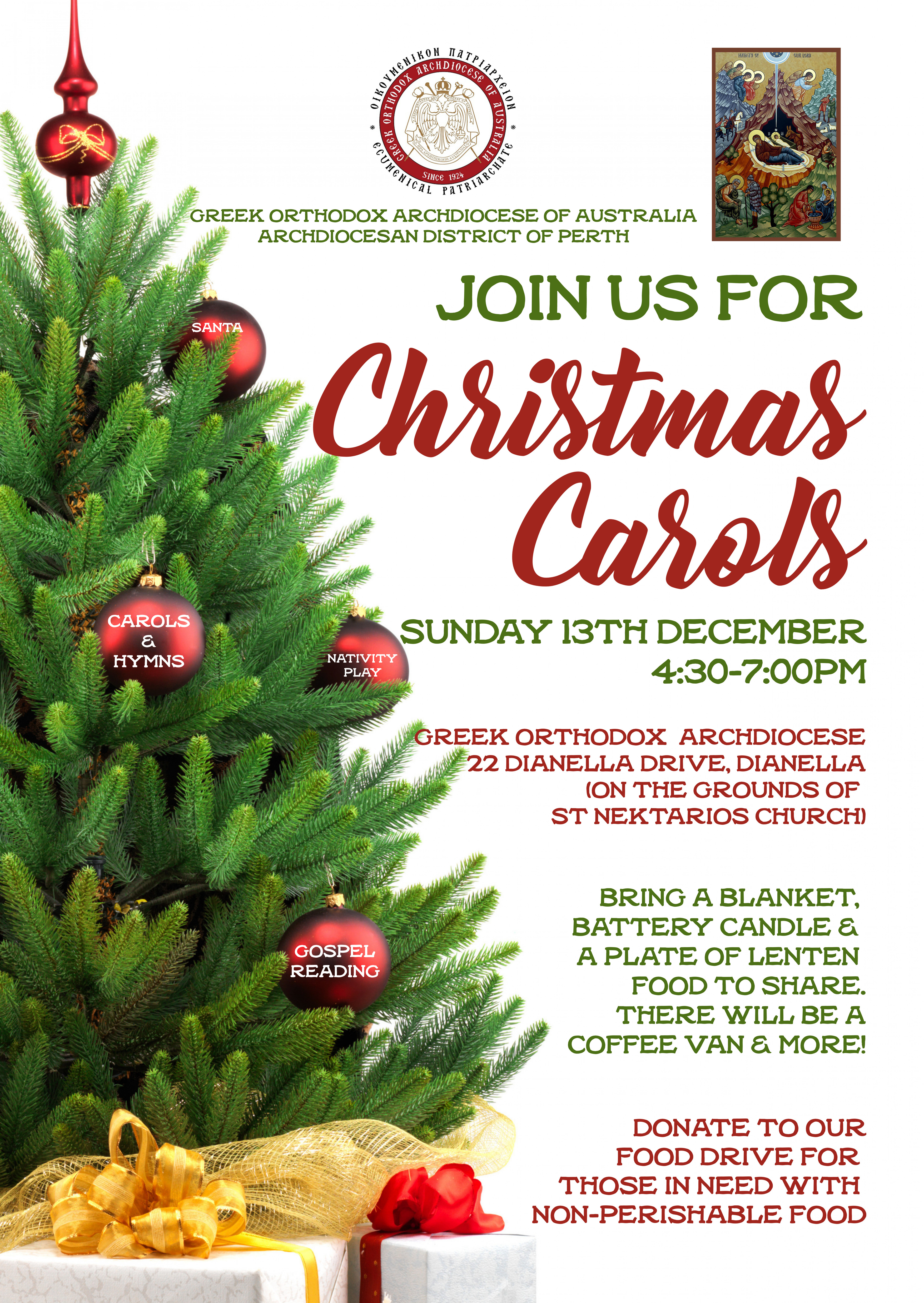 *Please bring a plate of Lenten food to share. A coffee van will be available with tea, coffee, juice boxes and soft drinks for purchase.