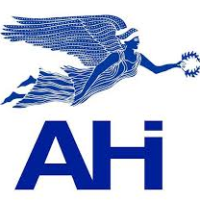 Weekly news from the American Hellenic Institute (Washington DC) is arranged by the Australian Hellenic Council (WA).
This issue features the AHI annual trip to Greece and Cyprus by students in July and the hosting of Greece's Prime Minister Mitsotakis in New York City on 23rd September by the Hellenic Initiative USA. Click HERE to Support the AHI
AHI Foundation Students Experience Value of Greece's Contributions to Security at Souda Bay
WASHINGTON, DC— The American Hellenic Institute Foundation (AHIF) College Student Foreign Policy Trip to Greece and Cyprus completed its thirteenth year as nine students from across the United States participated in the 17-day program held June 22 to July 9, 2021. Following two days of briefings in Washington, DC, and a five-day visit to Cyprus, the student trip visited Athens, July 1 to July 8, 2021. During its stay in Athens, the group took a one-day trip to Souda Bay, Crete, on July 2....(Read More)
AHI President Attends The Hellenic Initiative's Reception For Prime Minister Mitsotakis
WASHINGTON, DC — AHI President Nick Larigakis attended The Hellenic Initiative's reception in honor of Prime Minister Mitsotakis in New York City, September 23, 2021. President Larigakis had an opportunity to engage in a discussion with Prime Minister Mitsotakis during the event....(Read More)
Summer Interns Reflect Glowingly on AHI Experience
WASHINGTON, D.C. - The American Hellenic Institute (AHI) summer internship program is designed for college students who wish to gain experience in government affairs and foreign policy. AHI prides itself in preparing college students for the next step in their international relations careers....(Read More)
_____________________________________________________________________________________________
_____________________________________________________________________________________________


As celebrations continue for the bicentennial of the Greek Revolution, the American Hellenic Institute shares with its audience an announcement from our friends at National Hellenic Society that Cliffs of Freedom, an historical drama romance movie set during Greece's Revolutionary War, will be available on major streaming platforms, beginning September 13, 2021."We are pleased to share this exciting news about the availability of Cliffs of Freedom with our audience," AHI President Nick Larigakis said. "It is a wonderful film and the fact it will be accessible to a broad audience for view is tremendous. As we continue to celebrate Greece's Bicentennial, please share this announcement with family and friends."
_____________________________________________________________________________________
AHI Offers Virtual Internships To College Students, And Recent Graduates
_____________________________________________________________________________________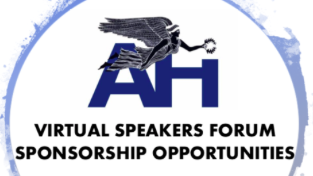 Interested in Sponsoring AHI's Virtual Speakers Forum?
Find out more information on sponsorship levels and benefits https://www.ahiworld.org/

An informal debate about Greek vs. Italian food took place on Monday's episode of ITV's "Gordon, Gino & Fred Go Greek." Gino D'Acampo was left fuming at Gordon Ramsay after the two famous chefs began chatting about food and Gordon cheekily declared that Greek food is better than Italian.
This time, Gordon, Gino and First Dates maître d' Fred Siriex were traveling around Greece – and visiting the nation's gorgeous islands in search of the best food around.
Gordon Ramsey prefers Greek food to Italian cuisine
However, it wasn't long before relations turned sour between the TV presenters, because Ramsay dissed Italian food right in front of the Italian star.
Gordon told Gino that he thought Greek food was better than Italian cuisine, as the stars sat back on a luxurious boat cruising the seas. In the awkward scenes that followed, Gordon and Gino ended up getting into a rather heated Mediterranean food row as Fred decided to take Gordon's side.
Fred agreed with Ramsey about Greek food's superiority
Sadly for Gino, Fred agreed with the Kitchen Nightmares star, telling him that people in Greece live long, healthy lives as a result of their national dishes.
During the episode, the three chefs stopped off on the Greek islands of Crete, Santorini and Mykonos.
In the first episode of "Gordon, Gino & Fred Go Greek," Ramsay cooked his pals lobster, and all three stars tried their best to make bougatsa, a local pastry treat, with the help of chef Joanna, who had a sweet spot for the outspoken British chef.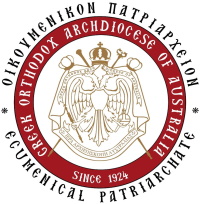 All Faithful are invited to attend the Feast Day of St John the Theologian in Prevelly. This service will be officiated by His Grace Bishop Elpidios of Kyaneon on Monday 27th September commencing from 9:30am to 12.30pm at the Chapel of St John the Theologian in Prevelly. Transport to Prevelly is available, please contact Presvytera Mary Stamatiou on 0438 660 545 for more details.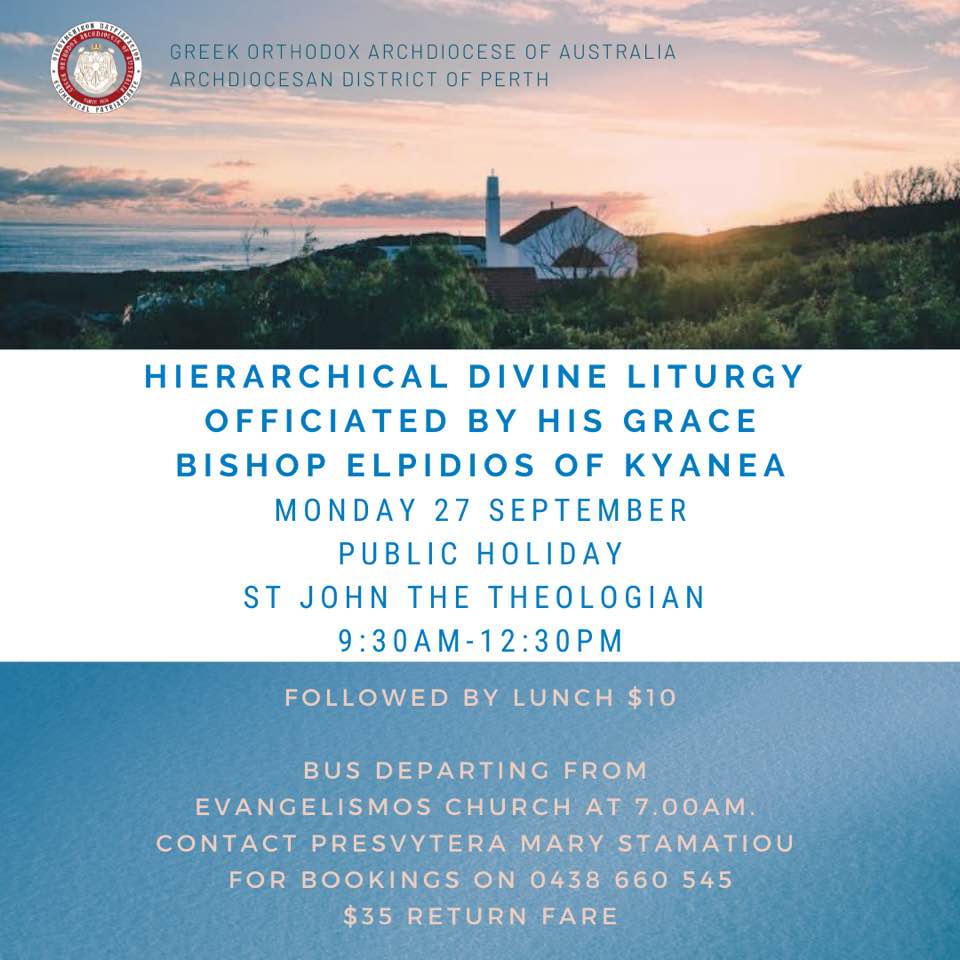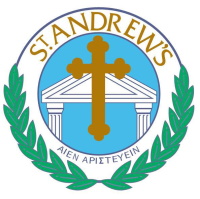 NAPLAN is an annual assessment for all students in Years 3, 5, 7 and 9. It tests the types of skills that are essential for every child to progress through school and life. The tests cover skills in reading, writing, spelling, grammar and punctuation, and numeracy which provides the measure through which governments, education authorities and schools can determine whether or not young Australians are meeting important educational outcomes.
All St. Andrew's Grammar students in years 3, 5, 7, and 9 sat the NAPLAN assessments recently and exceeded the state and national average results in all learning modes. This is an extraordinary achievement, one which all students, staff and parents should be very proud of.
Well done to all students who participated in and achieved outstanding results in NAPLAN 2021.

Mrs Dawn Clements


2021 NAPLAN Results for St. Andrew's Grammar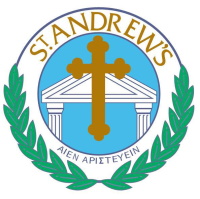 It has been an amazingly busy time at St. Andrew's Grammar with lots of exciting and new developments. Please see below some highlights from both Primary and Secondary classes this week.

St. Andrews Grammar Secondary School Leadership elections for 2022
This Tuesday students participated in voting for candidates for School Captain, Vice Captain, Sports Captain and Academic Prefect following the leadership speeches that were held last Tuesday. The Education Electoral Commission (EEC) came to our school to conduct the voting process.

This was a fantastic opportunity for students to experience the actual process involved in casting your vote for an official election. The votes are now being counted and the results will be released after the holidays.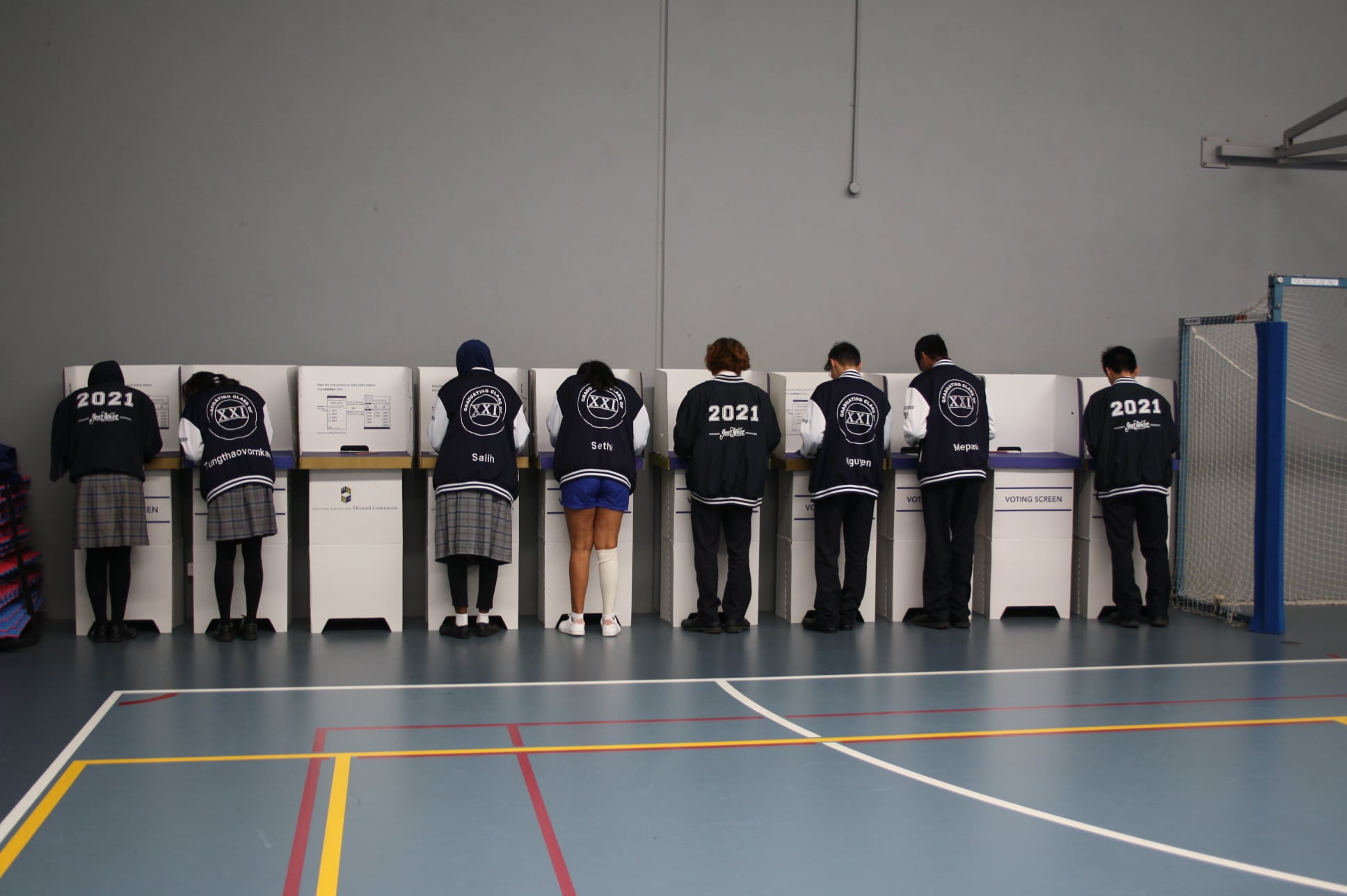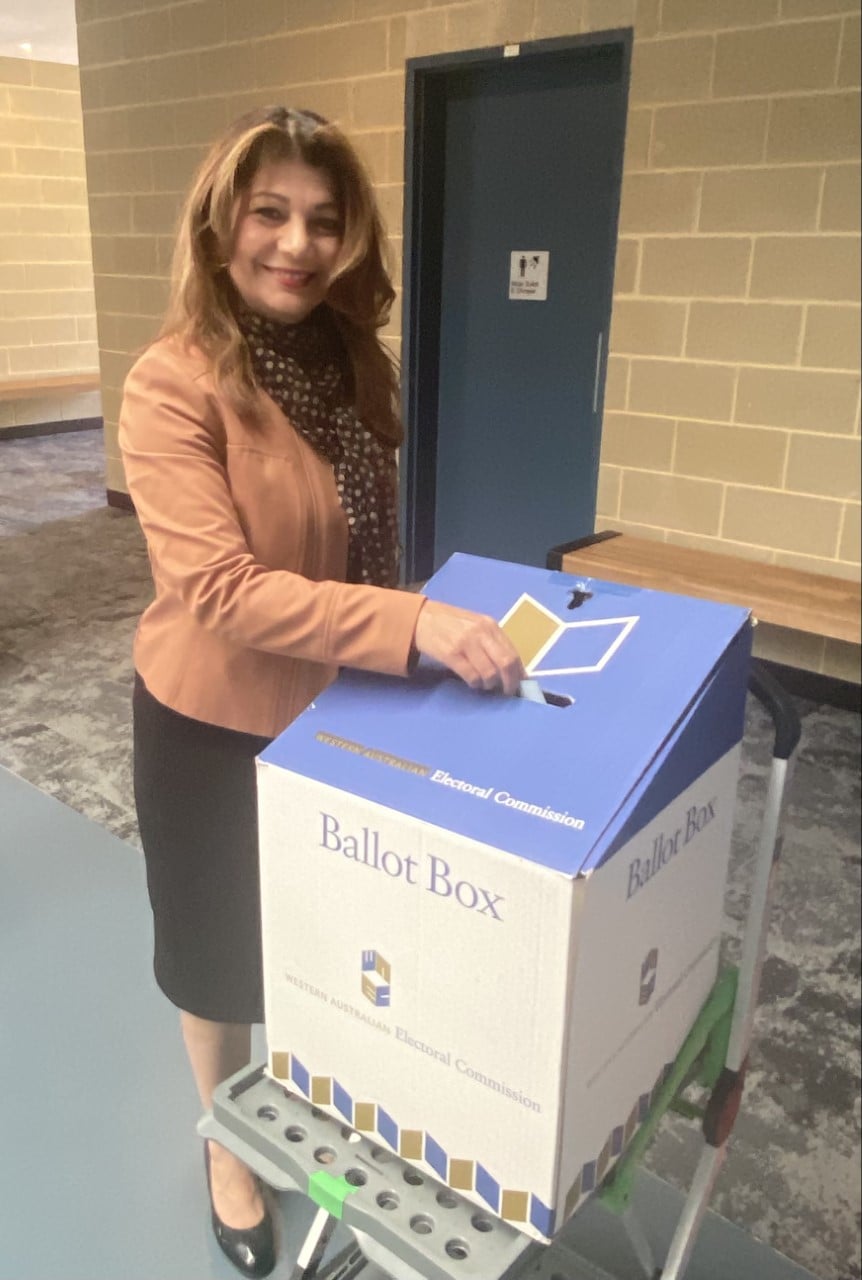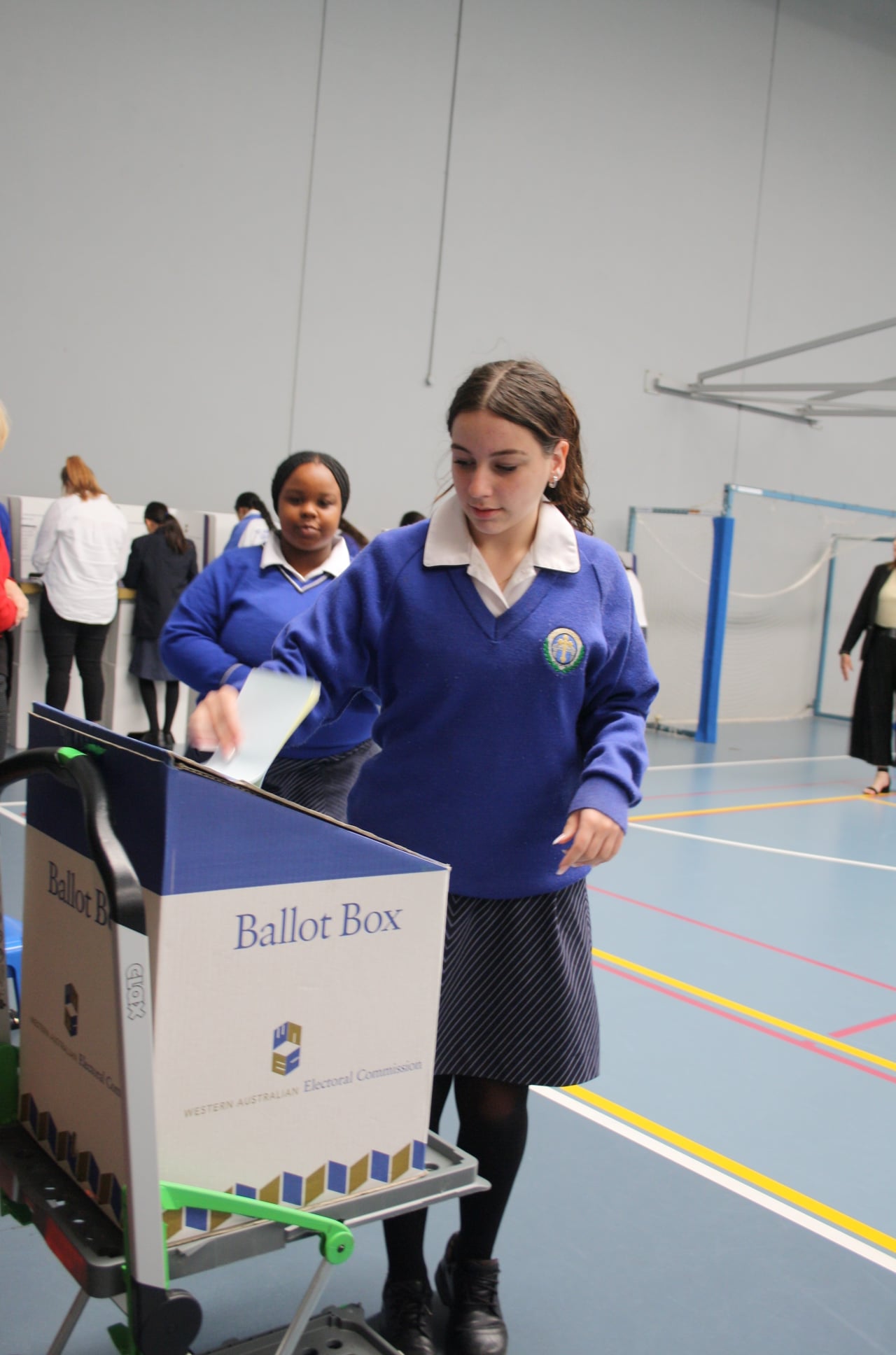 Measuring in Year 1.1
The Year 1.1 class have been learning all about measuring length and height. In particular, using one metre lengths to determine the length and height of objects.
Today the children used their one metre rulers to draw object of the same length.
Miss Pitsonis asked the children if a house could be one metre high? Who has caught a one metre fish? Finally, what would a one metre long car look like?
The children enjoyed drawing these in the sun, with chalk on the pavement.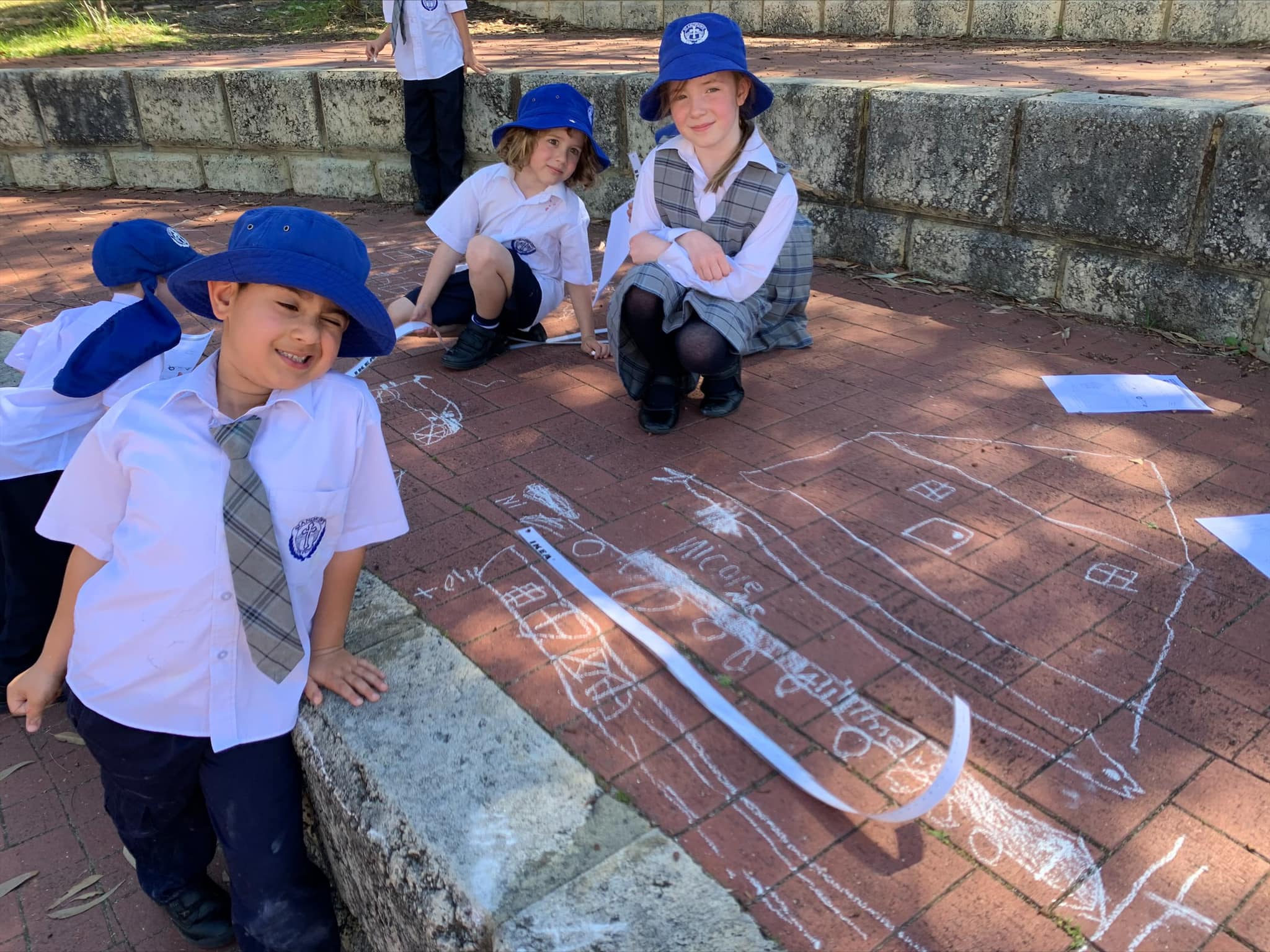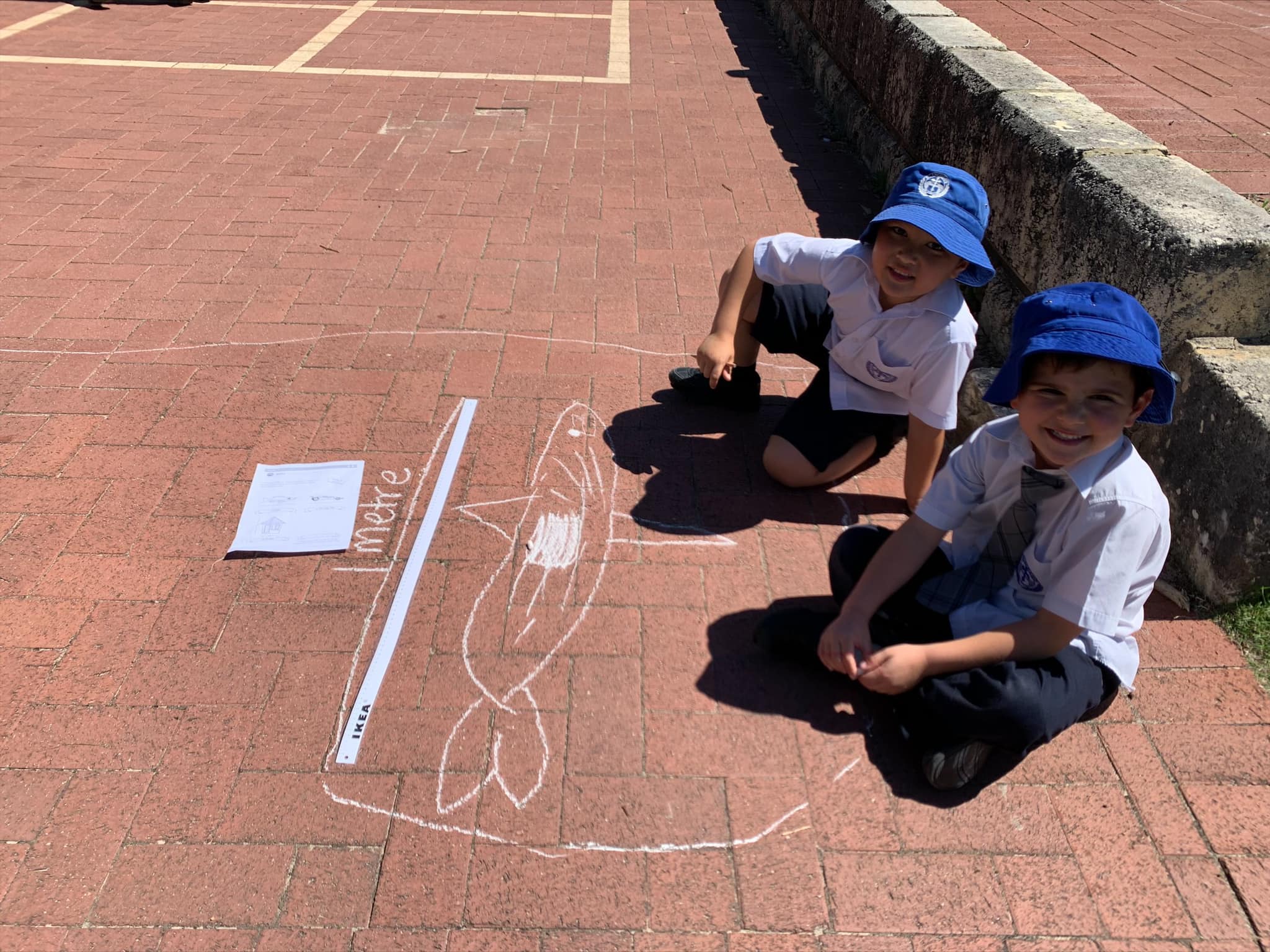 Seed Bombs
Last week, students from Year 6 were involved in making seed bombs. They are a mixture of clay, potting mix, water and native seeds. Seed Bombs are designed to be thrown about and/or planted to revegetate barren areas and increase the amount of native plants and flowers to support native flora and fauna and bees.
Our Year 6s were supported in this endeavour by members of our Secondary H.O.P.E (Help Our Plant Earth) Club and our Year 11 Cert2 Active Volunteering class. It is always great to see collaboration between our Primary and Secondary School students.
We would like to thank Bunnings Warehouse Australia in Bayswater for their generous donations of potting mix and seeds.