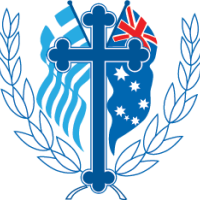 Another school year ended successfully on Saturday 12th December, with a Christmas themed assembly and many moving performances by all students.

On behalf of the Parents and Friends Association, I would like to thank the Principal, Mr. Savvas Papasavvas and all the teachers, despite all the challenges 2020 brought due to Covid, they all made sure that our children were not deprived of education in the slightest.

A special thank you to teacher Lora Ntounia Diakogianni for her excellent and multifaceted educational approach, as well as for her valuable contribution to the recognition of the school by the OMI organization. We wish her luck in her professional career and we hope to have her with us again soon! As a P&F we are very dedicated in supporting and providing better schooling experiences for all students.

This year we carried out many fundraisers and events:
We fundraised $650 which we presented to the teachers for the purchase of additional educational material.

We rewarded all the students who participated in the Translation Competition and in Greek Language Exams with prizes to amount of $550.

We organized the celebration of Kathara Theftera and the provision of traditional dishes at the school for all students and parents to enjoy.

Our free annual Student Disco, another successful event at Alexander the Great, aimed to create friendly relationships outside of the school environment.

To finish the school term the P&F provided the funding for Christmas gifts to all students and siblings at the end of year Christmas Assembly.

On behalf of myself and all members of the P&F Association:
-George Tsitiridis
-George Papadimitriou
-Maria Kovacevic
-Eliza Tamouridou
-Evdokia Nestoriadou
-Iliana Magiati
-Sakis Reisis
-Steve Lucas and Karis Taylor
-Lora Ntounia Diakogianni

We would like to wish you all a Merry Christmas and happy and safe holidays !!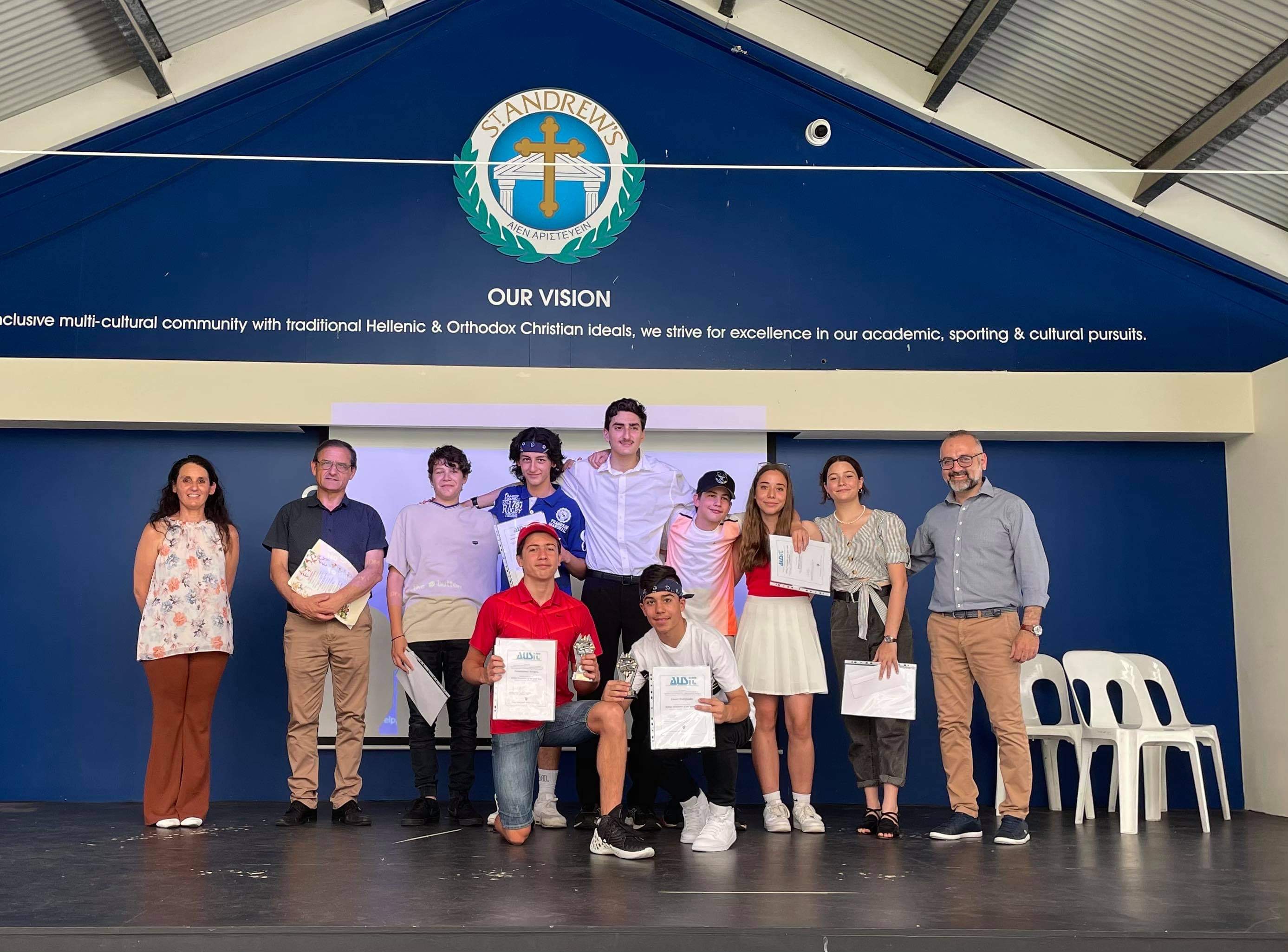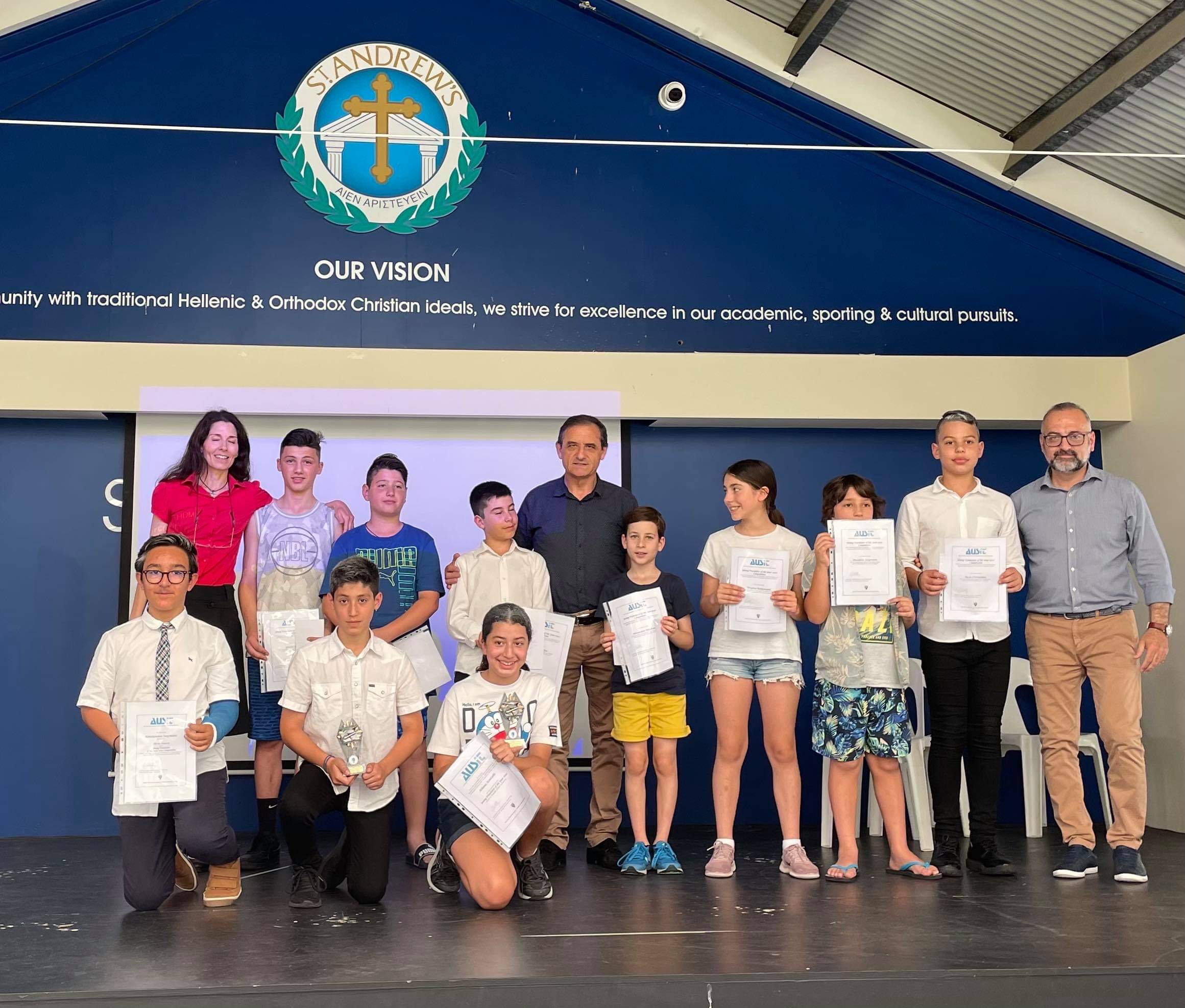 IN GREEK

Μήνυμα του Προέδρου του Συλλόγου Γονέων του Σαββατιανού Σχολείου
Ακόμα μια σχολική χρόνια τελείωσε επιτυχώς το Σάββατο 12 Δεκεμβρίου, με πολλές και συγκινητικές παρουσιάσεις όλων των μαθητών σε μια γιορτή Χριστουγεννιάτικου χαρακτήρα.
Εκ μέρος των γονέων του συλλόγου θα ήθελα να ευχαριστήσω τον διευθυντή κύριο Σαββα Παπασάββα καθώς και τις δασκάλες του Σαββατιανού σχολείου, γιατί παρ'ολες τις δυσκολίες την χρόνια αυτή, φρόντισαν ώστε τα παιδιά μας να μην στερηθούν της εκπαίδευσης ούτε στο ελάχιστο.
Ένα ιδιαίτερο ευχαριστώ στην δασκάλα Λόρα Ντουνιά Διακογιάννη για την εξαιρετική και πολυμορφική εκπαιδευτική της προσέγγιση, καθώς και στην πολύτιμη συνεισφορά της για την αναγνώριση του σχολείου από τον οργανισμό του ΟΜΙ.
Της ευχόμαστε καλή επιτυχία στην επαγγελματική της καριέρα και ελπίζουμε να την έχουμε σύντομα και πάλι κοντά μας!
Ο σύλλογος μας επίσης, αφοσιωμένος στο έργο του που είναι η συλλογή πόρων και δημιουργία δραστηριοτήτων για την αναβάθμιση της εμπειρίας των μαθητών, κατάφερε να πραγματοποιήσει το έργο του παρά τις δυσκολίες που προέκυψαν από τον Covid-19, ως εξής:
Καταφέραμε να συγκεντρώσουμε το ποσό των $650 το οποίο και παραδώσαμε στις δασκάλες για την αγορά επιπλέον εκπαιδευτικού υλικού.
Επιβραβεύσαμε όλους τους μαθητές που συμμετείχαν στο διαγωνισμό μετάφρασης αλλά και στις εξετάσεις ελληνομάθειας με το συνολικό ποσό των $550.
Διοργανώσαμε την γιορτής της Καθαράς Δευτέρας και την παροχή παραδοσιακών εδεσμάτων στο χώρο του σχολείου.
Διοργανώσαμε για ακόμα μία φορά ένα επιτυχημένο disco party στο χώρο του Μεγαλέξανδρου δωρεάν για όλους τους παρευρισκόμενους με σκοπό τη δημιουργία φιλικών σχέσεων εκτός σχολείου.
Διοργανώσαμε την παράδοση και οικονομική κάλυψη των δώρων που δόθηκαν σε όλα τα παιδιά από τον Αγιο Βασίλη.
Από τα μέλη του συλλόγου:
⁃Γεώργιος Τσιτιριδης
⁃Γεώργιος Παπαδημητριου
⁃Μαρία Kovacevic
⁃Ελίζα Ταμουριδου
⁃Ευδοκία Νεστοριαδου
⁃Ηλιανα Μαγιατη
⁃Σάκης Ρεισης
⁃Steve Lucas and Karis Taylor
⁃Λώρα Ντουνιά Διακογιάννη
Ευχόμαστε σε όλους, καλές γιορτές και επίσης καλές διακοπές!!


For more photos click on www.facebook.com/sillogos at Facebook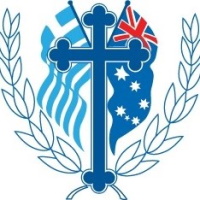 Dear members,
On behalf of the Hellenic Community of WA's Committee, I would like to wish everyone a blessed Christmas and a happy New Year.
May you and your families be filled with love, joy and good health this festive season.
The President
Mr Byron Spartalis
Αγαπητά μέλη,
Εκ μέρους του Το Διοικητικό Συμβούλιο της Ελληνικής Κοινότητας Δυτικής Αυστραλίας, θα ήθελα να ευχηθώ σε όλους σάς ευλογημένα Χριστούγεννα και ένα ευτυχισμένο Νέο Έτος 2021 με υγεία, χαρά και αγάπη.
Ο Πρόεδρος
κ. Βύρωνας Σπαρτάλης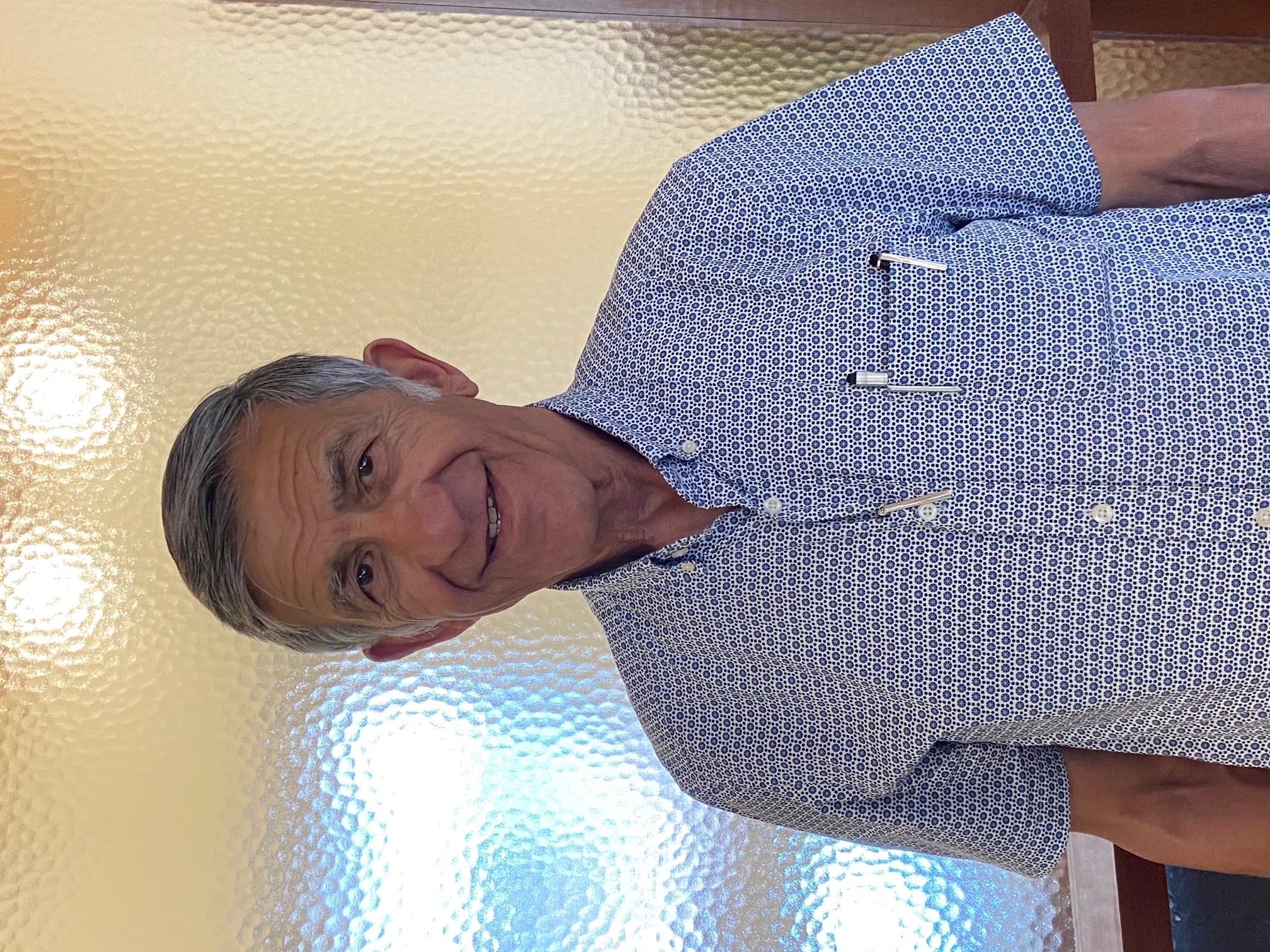 Mr Byron Spartalis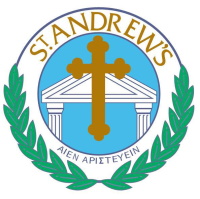 It is with great pleasure that the Governing Committee of St. Andrew's Grammar Inc and The Hellenic Community of WA announce the formal appointment of Mrs Dawn Clements as our new Principal of St. Andrew's Grammar, from the beginning of the 2021 academic year.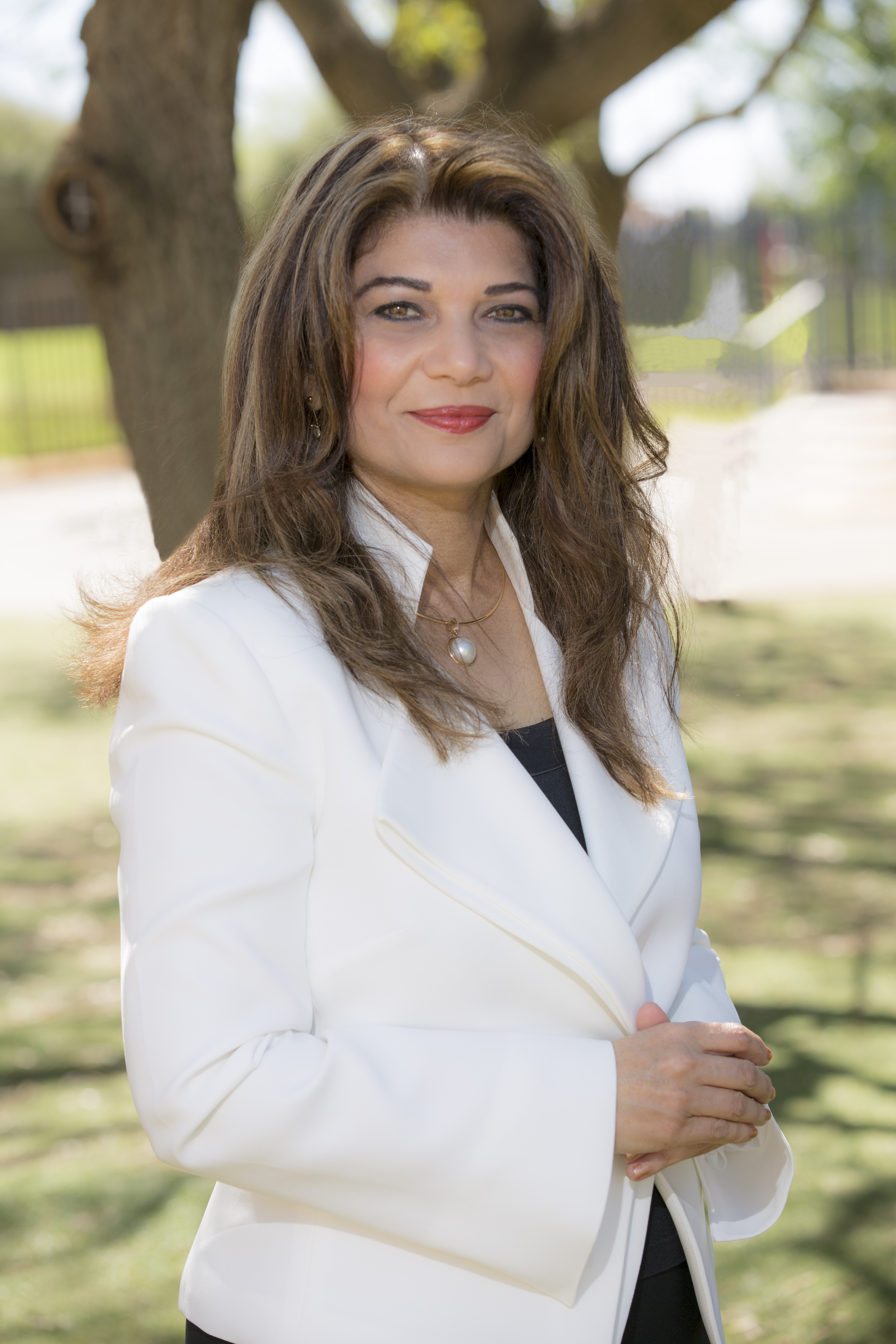 Mrs Clements was selected from a highly competitive field that included candidates from across Australia and internationally.
Mrs Clements holds a Master of Educational Management, Diploma of Education, and a Bachelor of Arts all from the University of Western Australia. Prior to returning to Perth in 2020, She was the Principal of Presbyterian Ladies' College in Melbourne. Mrs Clements has also taught and held senior positions at Perth based Independent Colleges - including Lake Joondalup Baptist College, St Stephens Uniting Church School, Santa Maria College and All Saints' Anglican College.
Mrs Clements is an warm and engaging leader who is respected for her leadership skills. She has a strong personal and professional connection to our values of character, courage, compassion, and consciousness.
On behalf of the President and Committee of St. Andrew's Grammar Inc and the Hellenic Community of WA we welcome Mrs Dawn Clements and her family to St. Andrew's Grammar and our community.
Dr Maria Gogos
Secretary
St. Andrew's Grammar Inc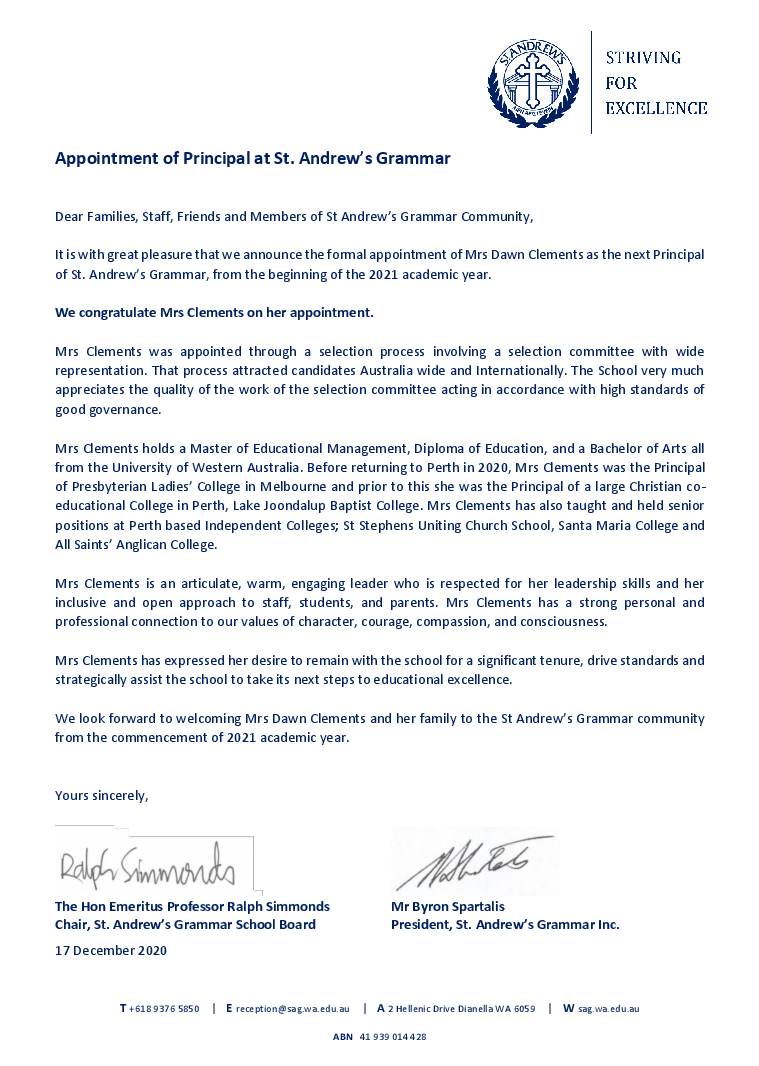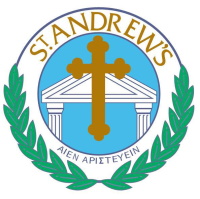 St. Andrew's Grammar has undergone a renewal of the registration of the school. Renewal of registration is one of the principal processes through which the Director General can be satisfied that a school continues to observe the standards determined by the Minister and the other registration requirements. This is a lengthy process which has involved ongoing liaising and team work between St. Andrew's Grammar Inc, Chair of the School Board, School Board, Principal of the school and school staff.
The Hellenic Community is very pleased to inform their members that this process has been completed and a maximum 5 year registration certificate has been received. The outcome of the school's renewal of Registration was announced by the School principal to the school community on Thursday 17th December 2020.
According to the Principal - Craig Monaghan - "...5 years is extremely rare – even with many of the very high performing schools receiving 3 or 4 year certificates. This is testament to a lot of hard work by the entire team at the school throughout 2020..."
On behalf of the President and Committee of St. Andrew's Grammar Inc and the Hellenic Community of WA we thank those who have been involved in securing this outstanding outcome.
Dr Maria Gogos
Secretary
St. Andrew's Grammar Inc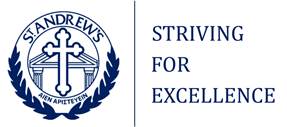 Successful Re-registration for St. Andrew's Grammar

St. Andrew's Grammar has received outstanding news in the last few days where the department of education has granted the school the maximum period of re-registration, 5-years.
Schools are granted between 1 year and 5 years registration dependent on how successfully they are achieving. 1 or 2 years signals some significant issues and 5 is granted to schools which are seen to be performing against all the standards measured. In 2017-18 the school was evaluated for re-registration and it received a 2 years registration certificate with significant areas highlighted which were needed to be addressed. With so much work to do to improve against the standards we were hoping for an improved 3-year registration certificate. However, the result received yesterday is something that few schools actually achieve, with many of the very high performing schools receiving 3 or 4 year certificates. This result is testament to a lot of hard work by the entire staff team at the school throughout 2020.
This result reinforces that the School is effectively managed and is provided with steadfast ethical administrative and instructional leadership by the Principal working with excellent and committed staff and with the enthusiastic support of parents. This maximum period of registration recognises that the School and students are provided a sound holistic education with a strong focus on maximising outcomes for all students in a well-resourced environment which provides effective teaching and learning, pastoral support and co-curricular opportunities and a focus on improving student achievement and progress. This will once again establish the School as being a quality choice by our internal community and prospective parents.
When asked outgoing Principal, Mr. Craig Monaghan stated "Receiving this news with only days to go before return in New Zealand is nothing short of wonderful. This is probably the most significant result in the schools history and it is with pride that I leave this school with a 5 year registration. It reinforces the progress we have mad in such a short time and recognises all of the hard work of the entire school team. I look forward to seeing the school, continue to improve and become one of the most pre-eminent Independent schools in Western Australia. We are justifiably proud as know the School Board and the Hellenic community are both equally proud of this result"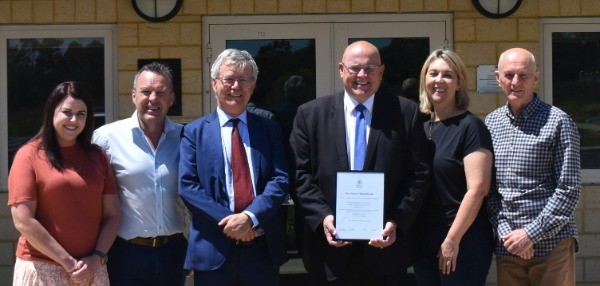 Left to right: Michelle Powell (Principal's PA and Registration Administrative Assistant); Craig Monaghan (Principal); Ralph Simmonds (Board Chair); Manny Papadoulis (Chair of Parent and Friends Committee and Board member); Jannine Webb (Head of Secondary and SLT coordinator of Registration process) and Wayne Cronin (Head of Primary).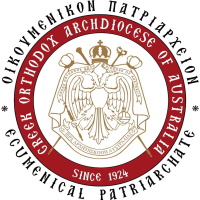 The 2020 Greek Orthodox Archdiocese of Australia Christmas Carols Event took place at the new Archdiocesan District of Perth offices in Dianella on Sunday the 13th of December.
Over 200 people attended including many young families.
His Eminence Archbishop Makarios of Australia addressed those present via Zoom and encouraged all to prepare for the forthcoming feast of the Nativity of our Lord by partaking in the sacraments of the Church such as Confession and Holy Communion.
This was then followed by various segments which included the reciting of the Christmas Story, in three languages, as outlined in the New Testament, the singing and chanting of carols and liturgical hymns as well as a mini theatrical performance. In addition the children learnt about the life of Saint Nicholas and how this Saint is well known for helping people in need.
At the conclusion of the night His Grace Bishop Elpidios of Kyaneon received a set of bishop's candle-sticks (Dikirotrikira) as a gift on behalf of all the clergy.
Merry Christmas to all.

In GREEK


Η Χριστουγεννιάτικη Εκδήλωση της Ιεράς Αρχιεπισκοπής Αυστραλίας
Η Αρχιεπισκοπική Περιφέρεια Πέρθης οργάνωσε μία όμορφη εορταστική εκδήλωση για την εορτή των Χριστουγέννων ανήμερα της Κυριακής των Προπατόρων στις νέες εγκαταστάσεις της Ιεράς Αρχιεπισκοπής.
Οι συντελεστές της εκδήλωσης, υπό την καθοδήγηση του Θεοφιλεστάτου Επισκόπου Κυανέων κ. Ελπιδίου, κατάφεραν να εντυπωσιάσουν το κοινό με την άριστη προετοιμασία και εκτέλεση των βυζαντινών ύμνων, των παραδοσιακών καλάντων, της θεατρικής παράστασης από τα παιδιά του δημοτικού, καθώς και της απαγγελίας της ευαγγελικής περικοπής των Χριστουγέννων στα ελληνικά, τα αγγλικά και τα ρουμανικά.
Ο Θεοφιλέστατος επιφύλαξε μία ωραία έκπληξη στους παρευρισκομένους, την απευθείας επικοινωνία των κατοίκων της Πέρθης με τον Σεβασμιώτατο Αρχιεπίσκοπο Αυστραλίας κ.κ. Μακάριο, ο οποίος απηύθυνε σύντομο χαιρετισμό, χαιρετίζοντας με χαρά την εκδήλωση και δίνοντας εγκάρδια την πατρική του ευλογία, σημειώνοντας πως τα Χριστούγεννα είναι η μητρόπολη των εορτών κατά τον Ιερό Χρυσόστομο και τονίζοντας τη σημαντικότητα της διατήρησης των παραδόσεων και των καλάντων, και τη μετάδοσή τους στις επόμενες γενεές.
Επίσης, ο Σεβασμιώτατος προέτρεψε το ποίμνιο της Πέρθης να προετοιμαστεί για τα Χριστούγεννα με προσευχή, με εξομολόγηση και συμμετοχή στα Μυστήρια της Εκκλησίας, ενώ έκλεισε τον χαιρετισμό του με την παρότρυνση "να μην αγαπάμε τα πλούτη και τη δόξα, αλλά να αγαπάμε τις καρδιές των συνανθρώπων μας".
Ο Θεοφιλέστατος κ. Ελπίδιος, στην αντιφώνησή του, ευχαρίστησε τον Σεβασμιώτατο που λάμπρυνε και ευλόγησε με τη συμμετοχή του την εκδήλωση, τονίζοντας την προσμονή των κατοίκων της Πέρθης για την επικείμενη επίσκεψη του Αρχιεπισκόπου στη Δυτική Αυστραλία.
Επίσης, η Ύπατη Αρμοστής της Κύπρου, κ. Μάρθα Μαυρομμάτη, απηύθυνε με τη σειρά της σύντομο χαιρετισμό και εξέφρασε την επιθυμία της να επισκεφθεί την Πέρθη.
Στην εκδήλωση παρευρέθηκαν η κ. Γεωργία Καρασιώτου, Πρόξενος της Ελλάδας στην Πέρθη, με την οικογένειά της, καθώς και ο απερχόμενος διευθυντής του δίγλωσσου ημερήσιου σχολείου του Αγίου Ανδρέα.
Στο τέλος της εκδήλωσης, ο Θεοφιλέστατος ευχαρίστησε το πολυπληθές ακροατήριο για την ενεργό συμμετοχή του στη χριστουγεννιάτικη εκδήλωση της Ιεράς Αρχιεπισκοπής και δέχτηκε ως δώρο δικηροτρίκερα εκ μέρους των ιερέων της Δυτικής Αυστραλίας.
Τέλος, μοίρασε σε όλους από ένα αναμνηστικό δώρο, ευχόμενος Καλά Χριστούγεννα με υγεία και κάθε ευλογία από τον Θεό.