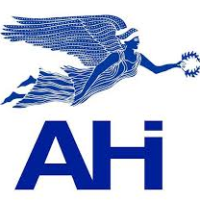 The AHI is a Greek- American body based in Washington DC. It is the foremost lobbyist on matters which affect Greece, Hellenism and Cyprus. The AHI weekly reports are arranged by the WA branch of Hellenic Council of Australia. Click HERE to Support the AHI
AHI Issues Commentary Regarding U.S. Ambassador to Turkey Nominee
Washington, DC—The Senate Foreign Relations Committee held a nomination hearing for former U.S. Senator Jeff Flake, of Arizona, to be the next nominee for the position of U.S. Ambassador to Turkey, September 28, 2021. During the hearing, the Senate committee members pressed Ambassador-designate Flake on several issues, including: Turkey's aggression against Cyprus, Greece, and Armenia; Armenian genocide recognition, democratic backsliding within Turkey, Turkey's acquisition of Russian S-400 missile defense systems, and Turkey's repression of minorities....(Read More)
Greek, Cypriot American Groups Applaud Passage of Titus Amendment
WASHINGTON, DC — Greek and Cypriot American organizations, including the American Hellenic Institute (AHI), issued a joint statement applauding the passage of amendment #579 into the FY22 National Defense Authorization Act (NDAA) [H.R. 4350]. The amendment, introduced by Congresswoman Dina Titus (D-NV), requires that the State Department send a report to Congress on the activities of the Grey Wolves, a Turkish ultranationalist and Islamist group, against the United States and its partners, including an assessment of whether the Grey Wolves meet the criteria to be designated as a foreign terrorist organization (FTO)....(Read More)
_____________________________________________________________________________________________
_____________________________________________________________________________________
AHI Offers Virtual Internships To College Students, And Recent Graduates
_____________________________________________________________________________________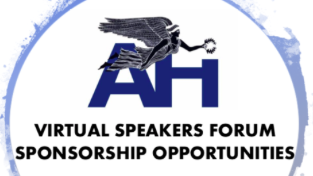 Interested in Sponsoring AHI's Virtual Speakers Forum?
Find out more information on sponsorship levels and benefits https://www.ahiworld.org/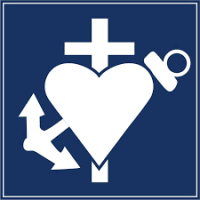 An invitation is extended to all school children aged 12-18 years to partake in the CAWA Youth School Holiday Cooking Class. Demonstrated by Helen Anastasas the class will make the very popular Greek shortbread 'Kourambiedes' using the traditional S, crescent shape, and then a choice of modern twists.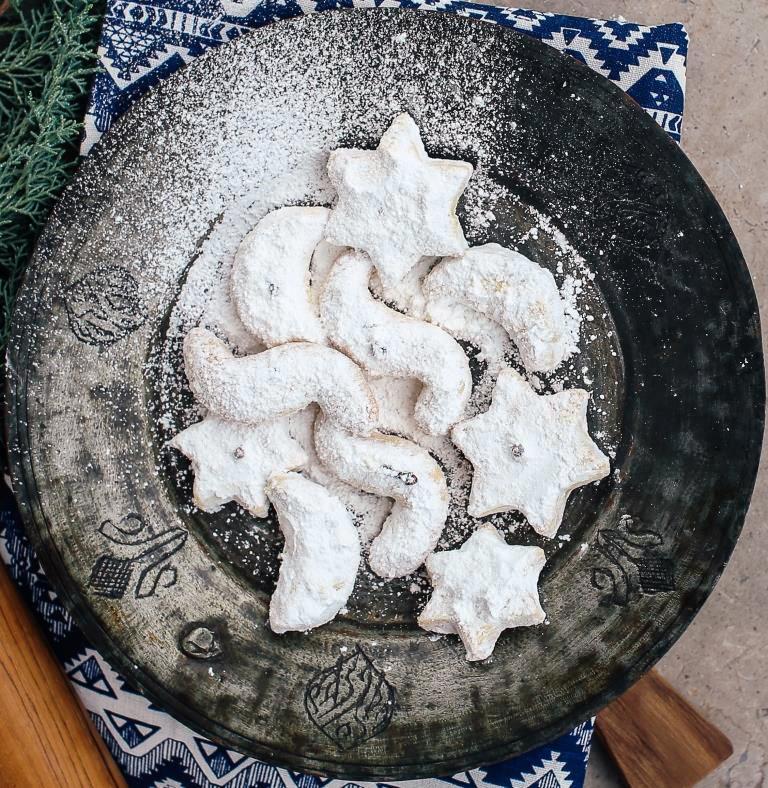 Date: Wednesday 6th October 2021
Time: 10 am drop off - 12 pm pick up
Venue: Hellenic Community Hall
Parker Street, Northbridge
Cost: $10.00
Morning tea provided.
RSVP essential please confirm via email to This email address is being protected from spambots. You need JavaScript enabled to view it. or mobile 0421 644 163
We look forward to welcoming your children and grandchildren.
Castellorizian Association of WA (CAWA)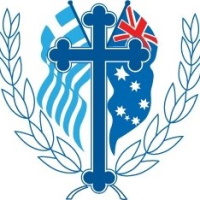 Μια ξεχωριστή εκδήλωση πραγματοποιήθηκε το Σάββατο 25 Σεπτεμβρίου στον αύλειο χώρο του Ημερήσιου Σχολείου <Άγιος Ανδρέας>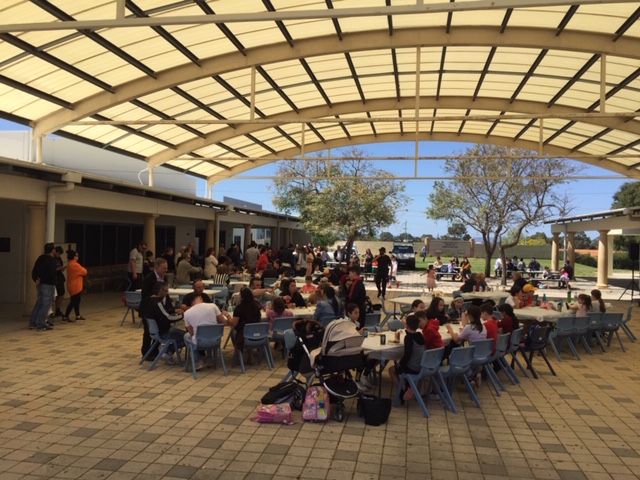 Η εκδήλωση ήταν αφιερωμένη και στον αείμνηστο μουσικοσυνθέτη Μίκη Θεοδωράκη που ήταν ένας <παγκόσμιος οικουμενικός άνθρωπος> ο οποίος ύψωσε την Ελλάδα στα μήκη και τα πλάτη του πλανήτη
Τα τραγούδια του ερμήνευσε με μεγάλη επιτυχία ο Απόστολος Φωτιάδης που με την καταπληκτική φωνή του συγκίνησε τους παρευρισκομένους με τα αθάνατα τραγούδια του Μ. Θεοδωράκη.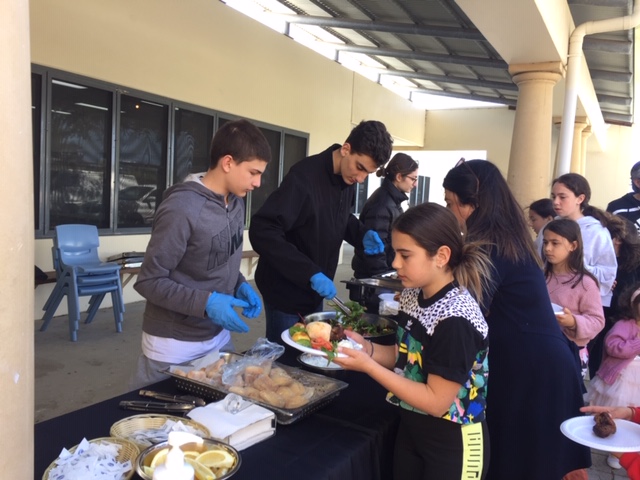 Στη συνέχεια ακολούθησε γλέντι και οι παρευρισκόμενοι απόλαυσαν την παραδοσιακή ελληνοκυπριακή σούβλα.
Ήταν μια ενδιαφέρουσα εκδήλωση που για πρώτη φορά μέλη του Διοικητικού Συμβουλίου της Ελληνικής Κοινότητας γονείς, μαθητές και δάσκαλοι δούλεψαν εθελοντικά για να ευχαριστήσουν τους παρευρισκομένους.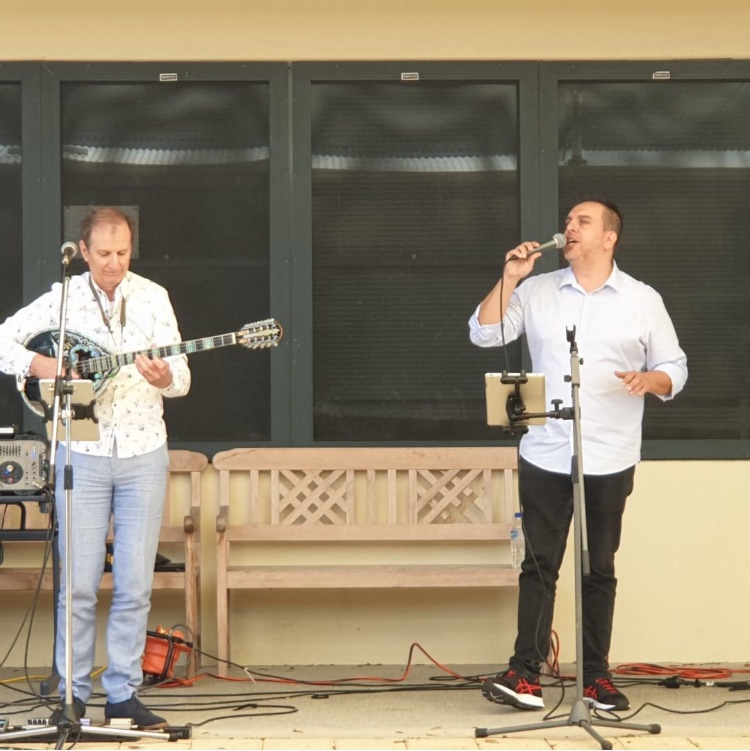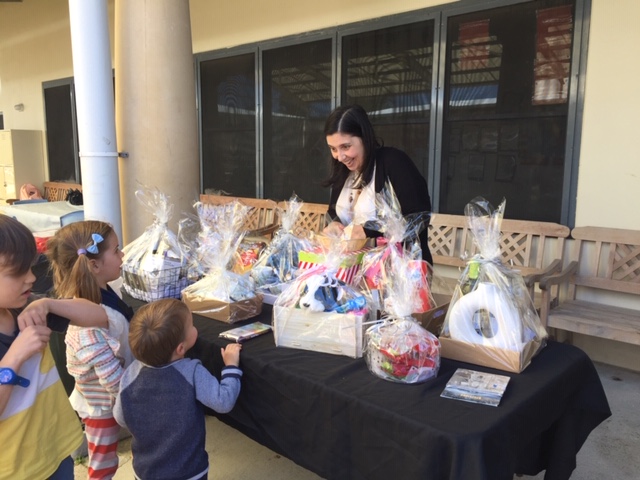 Ο πρόεδρος της Ελληνικής κοινότητας κ. Παύλος Άφκος,το συμβούλιό του, ο διευθυντής του σχολείου κ. Σάββας Παπασάββας, το Διδακτικό Προσωπικό και ο πρόεδρος του Συλλόγου Γονέων και Κηδεμόνων κ. Γεώργιος Τσιτιρίδης ευχαριστούν όσους εργάστηκαν για την πρωτότυπη αυτή εκδήλωση και όλους που παρευρέθηκαν για να στηρίξουν το Σαββατιανό Σχολείο.
Ιδιαίτερες ευχαριστίες στον Ευάγγελο Καραμπέκιο και στον Γεώργιο Καλαντζή που ετοίμασαν τη νόστιμη σούβλα και στον Γιάννη Ζαφειρόπουλο που δώρισε τα δώρα για τους λαχνούς.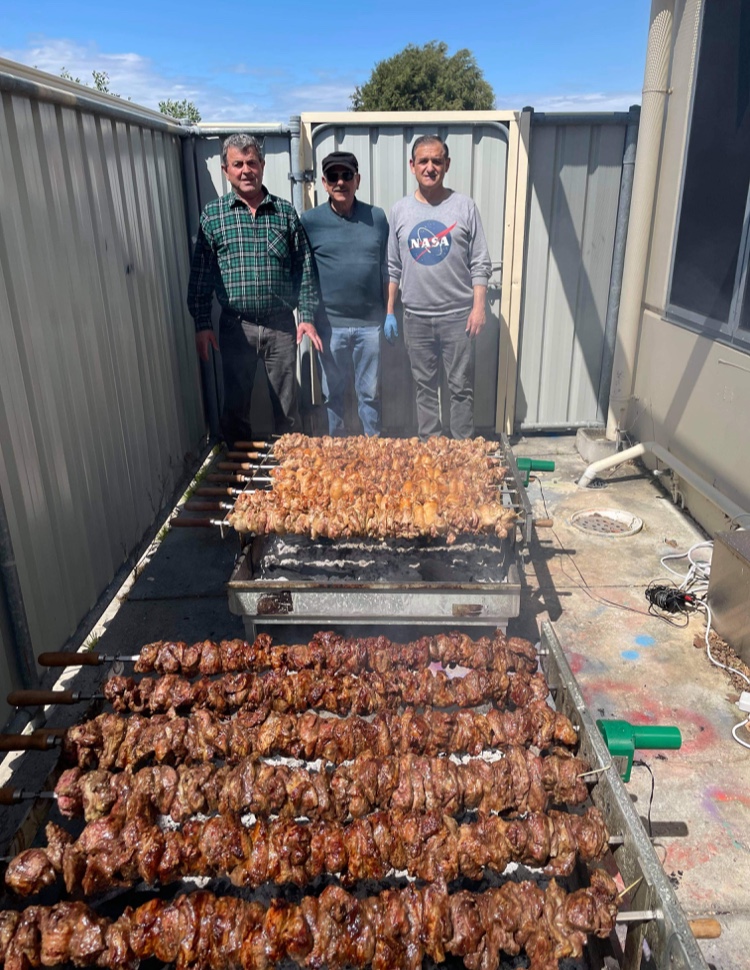 IN ENGLISH
The Centre For Hellenic Studies hosted a very special end of term Souvla Lunch which took place in the Palassis Courtyard at St. Andrew's Grammar on Saturday 25th September.
The event was a great turnout from the parent community, the day was a huge success and a great way to end the school term.

The event was also attributed to the late music composer Mikis Theodorakis. Teacher, Apostolos Fotiadis performed live Mikis Theodorakis songs, his amazing voice moved the audience.
The performances were followed by a Soulva feast where all attendees enjoyed a traditional Greek Cypriot spit.
In attendance was Hellenic Community Committee members including President Mr Paul Afkos.
A big thank you to all Centre For Hellenic Studies Staff, Principal Mr Savvas Papasavvas and Parents and Friends President Mr George Tsitiridis and P&F members who worked tirelessly to organise this event. A special thanks also goes to Vangelis Karambekios and Georgios Kalantzis who prepared the delicious spit and to John Zafiropoulos who donated all the prizes for the raffle draw.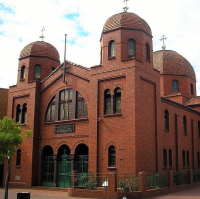 With the blessing of His Grace Bishop Elpidios of Kyaneon, on Wednesday 6th October from 9.00am to 1.00pm, we will be hosting at the Church of Sts Constantine and Helene an exciting school holiday workshop for children of all ages.
The day will begin with a Divine Liturgy for the children followed by activities for both age groups, 5 - 11yrs and 12 - 18yrs and concluding with a discussion with Father Terry. Morning tea will be provided. All activities and discussion with Father Terry will be conducted in the HCWA hall next door to the Church.
We ask that all parents please fill out the Registration Form and emailed it to Presbytera Stamatia before Sunday 3rd October. Parents are welcome to stay. However, there will be ample supervision for the children so parents are invited to drop the children off and return at 1.00 pm to pick them up. There will be an area out the front of the Church on Parker St for parents to drop off the children.
This is a wonderful opportunity for children to have great holiday fun, enjoy the company of other children in the Church and learn about the Christian value of helping those in need.
For more information, donation information and registration, please contact:
Father Terry Gerovasilis Presbytera Stamatia Gerovasilis
0435 235 912 0435 620 954
This email address is being protected from spambots. You need JavaScript enabled to view it. This email address is being protected from spambots. You need JavaScript enabled to view it.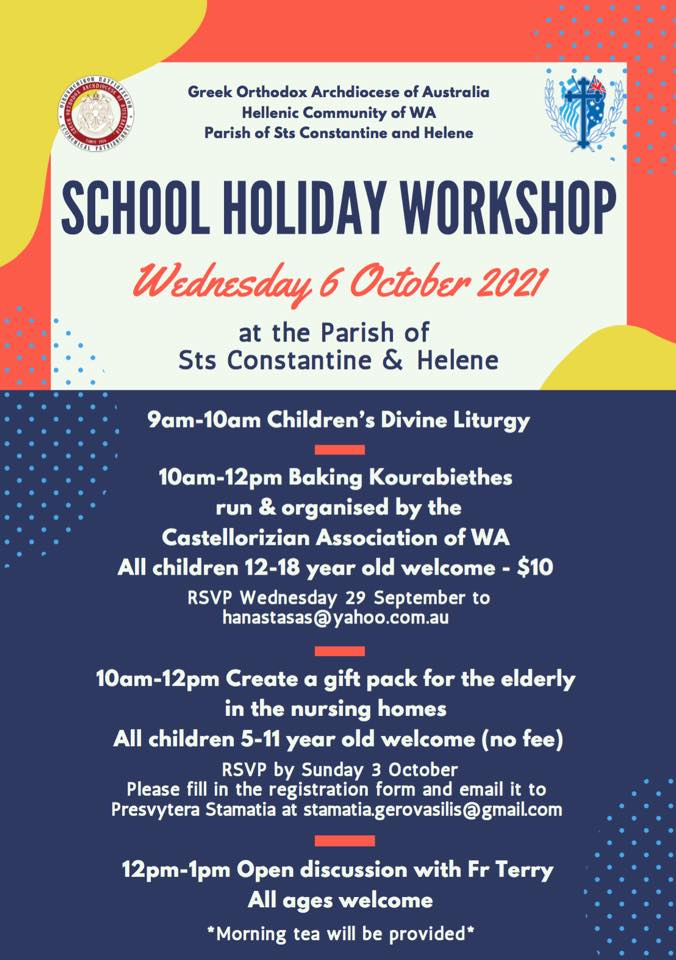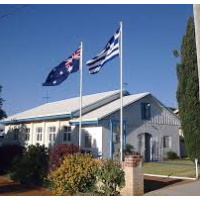 The Hellenic Society of Geraldton is inviting you and your family to the Annual Feast Day celebration of the Church of the Archangels 'Michael & Gabriel' in Geraldton.
His Grace Bishop Elpidios of Kyaneon will be presiding over the Vespers Service on Saturday 6th November commencing at 6.00pm and the following day at the Matins Service and Hierarchical Divine Liturgy from 7.30am -12.00pm.
A luncheon will take place after church at Fitzgerald Hall - 338 Chapman Road, Bluff Point at which our Commemorative History Book, capturing the Church's 55-year history (1965 - 2020) will be presented by Historian Dr John Yiannakis OAM.
Prebookings for luncheon meals are required, for catering purposes. For bookings, please contact Mr. Lambis Bakaimis on 94480546 or Mrs. Aphrodite Ponga on 9446 3011. We have organized a bus as well as hotel accommodation, for those wishing to travel by bus.
The Hellenic Society of Geraldton hopes to see you on this great weekend of celebration...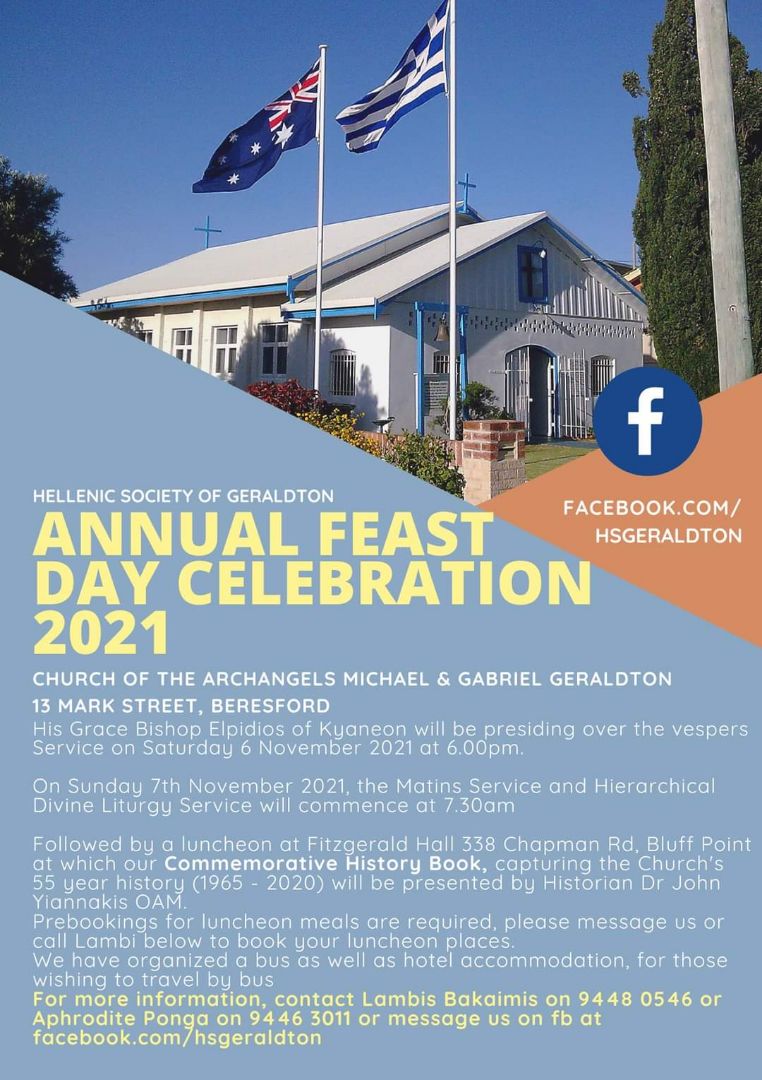 The Management Committee
Hellenic Society of Geraldton