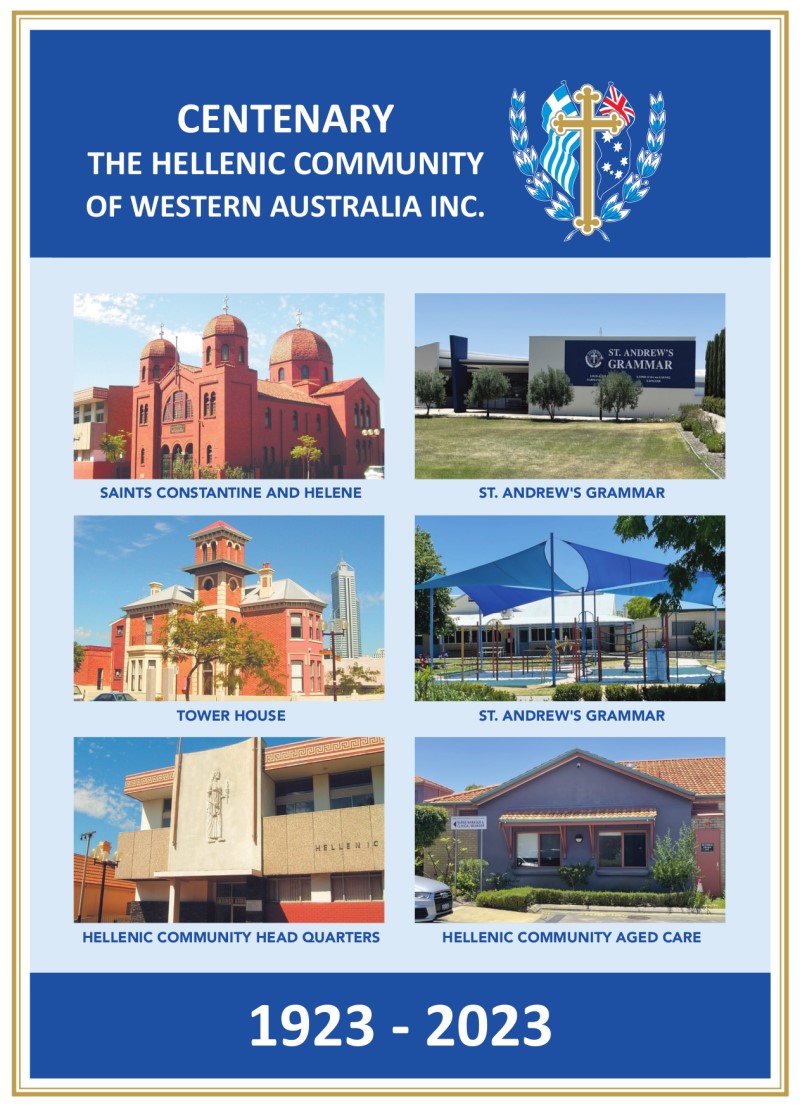 Hellenic Community Committee Elections
There were 10 nominations for the 8 Committee member positions, accordingly, elections were held at the Hellenic Community Centre on Sunday, 11 June 2023.
Executive Committee members were elected unopposed:
Paul Afkos OAM, President.
Pavlos (Paul) Savvas, Vice President.
Emmanuel Takoniatis, Secretary.
Dennis Pilarinos, Treasurer.
The Committee members elected as a result of the ballot were:
Votes received
Effie Mazgaltzidis 128
Anna Smilovitis 126
Spiros Damianidis 121
Dimitrios Tsokos 119
Tim Damianides 107
Panagiotis Vatistas 105
Apostolos Mantzouranidis 101
Theofanis Papasavvas 91
The Committee, on behalf of the Community, extends many thanks to retiring Vice President, Peter Katsambanis and Committee member Arthur Katris for volunteering their time and expertise over their elected tenure. Thanks also to Helen Christopher and her Election Committee colleagues for overseeing the Community Elections.
Saints Constantine and Helene Hellenic Community Centenary Year Lunch:
On 21 May 2023, 320 members, families, and employees of the Community entities and guests attended the lunch at the Hellenic Macedonian Function Centre. Due to the generosity of an anonymous donor, ticket prices for the luncheon were able to be reduced to below cost ensuring the ticket prices remained achievable to all members. Attendees were very complimentary of the menu for the lunch of mezes, souvla lamb and chicken, and sweets.
Community Centre
The Committee has approved the installation of ducted reverse cycle air conditioning in the lower hall.
The City of Perth conducted an environmental inspection of the Centre in April. Matters identified in the report included documentation not sighted on the day but subsequently provided, removal of some debris, and purchase of a waste receptacle. All matters identified have been rectified and complied with.
Hellenic Community Aged Care
Stage I of the refurbishment is now underway with the construction of a retaining wall on the western boundary with the School. This wall will extend eastward to underpin an extended north-side carpark. Stage II will involve construction of a multilevel administration building and reconfigured adjoining south-side carpark. Stage III included clearing the existing reception and clininal manager offices and installing a multipurpose space for resident-family interaction with tea and coffee facilities, meetings, and a new reception work space.
Hellenic Community Aged Care has achieved an impressive financial turnaround in the 10 months to April 2023. The operating surplus was nearly $824,000 including depreciation of over $267,000.
On behalf of the Committee, many thanks to the management, staff, Father Evangelos Battalis and his Hellenic Community Aged Care Board for their tireless work to achieve this phenominal goal.
St Andrew's Grammar
Work on the STEM building continues with a view to a construction contract being in place before year end.
Other work includes:
Completed refurbished toilets.
Redevelopment of offices including the IT office.
Canteen alfresco shading.
Kiss N Drive shelter
Installation of additional shade sails.
The School is entering week 9 of term 2 of the 2023 schooling year. As at end May 2023 there were 721 students with enrolments expected to increase in 2024.
Current infrastructure will accommodate the additional students although planning is underway for a new canteen, music room, and teacher lunch area.
As of 5 months to 31 May 2023 the operating surplus was $2.541m. This reflects advance payments of Commonwealth grants and some advance payments of tuition fees. The surplus will be drawn down as the year progresses, but the School remains on target to run a surplus for the year according to its budget.
On behalf of the Committee, many thanks to the management, staff, Eleni Evangel and her School Board, for overseeing the operations and projects of the School..