Leading article from The Hellenic Initiative (THI) Australia July 2021 - 4000 patients in Athens treated by THI Australia Public Health Program.

'I don't know where I would be without MdM Greece,' said 'Kosta' (name withheld), who is 65 years old and is a beneficiary of our Public Health Project.
'Kosta' is one of the 3,889 beneficiaries who have been treated for medical conditions that were not attended to for a variety of reasons, including simply not knowing where to go to ask for help.
'Kosta' has Type 2 Diabetes, hyperlipidemia, and depression.
Living in a 20metre square basement that is provided free of charge by a friend, 'Kosta' does not receive a pension and has been unemployed since 2013. Before that, he was self- employed in the construction sector.
'Kosta' receives financial assistance from his daughter from time to time to cover food and transport costs. He is divorced and has no contact with his ex-wife.
The Athens Polyclinic provided 'Kosta' with all the necessary medical examinations and medication for free and arranged for him to regularly see a psychiatrist, removing any financial burden. 'When I visited the clinic, I felt they were truly interested in finding solutions to my social insurance and health issues,' said 'Kosta'.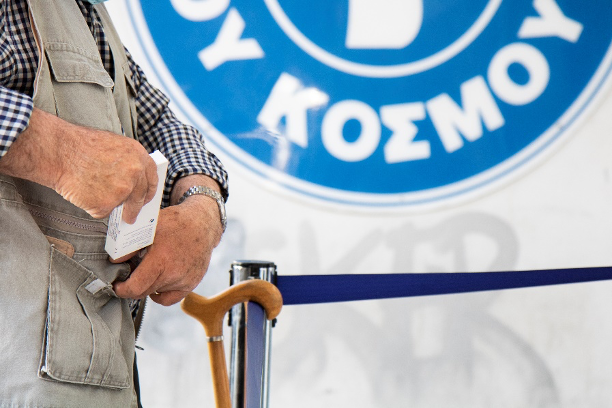 THI Australia is heartened to know that we exceeded our original projections for this ambitious 12-month Project during the pandemic. We look forward to sharing detailed results and key finding of this project very soon.
THI Australia thanks Con and Rita Berbatis of Perth for their leadership gift that has made a remarkable difference to beneficiaries of the Project, like 'Kosta'.
Correspondence from THI Australia
Dear Mr Berbatis, Greetings from THI Australia,
In this issue of our e-News, we report on THI Australia's latest grant recipients, including Pediatric Trauma Care and Emfasis Foundation, as well as our major MdM Greece Public Health Project. https://au.thehellenicinitiative.org/category/talk/

In the 2021 financial year alone, THI Australia has provided more than AU$380,000 to support the life-changing programs of our partner charities in Greece. These grants would not have been possible without the ongoing commitment of the Greek-Australian community, and our desire to give back to a country that remains close to our hearts.

We were heartened in May 2021 to read the Kathimerini newspaper article which recognised and praised the work THI Australia is doing in Greece. A copy of the article is included below.

We also take this opportunity to invite our friends in Sydney and Melbourne to save the date for two upcoming events, COVID19 permitting.

On 10 August 2021, we will be hosting an exciting sport - Rugby League - event with three prominent Greek-Australians at Beta, 238 Castlereagh Street, Sydney. Our guest speakers are Peter V'landys (Chair, ARLC), Nick Politis (Chair, Roosters) and Nick Pappas (Chair, Rabbitohs) and they will be joined by Lara Pitt (Fox Sports presenter), who will moderate the panel discussion and the Q & A that will follow.

Then on 30 September 2021 we return to Melbourne for a special event to be hosted by our National Event Partner - ANZ, at Docklands.

Finally, we wish to acknowledge His Excellency, Mr Arthur Spyrou, Australia's Ambassador to Greece, and the Embassy staff for representing all the Greek Australians who were unable to travel to Crete to commemorate the 80th anniversary of the Battle of Crete. You will find a short video produced by the Australian Embassy at the end of the e-News.

With best wishes and stay safe,
Nicholas G Pappas AM
President
Stergitsa Zamagias-Hill
Chief Executive Officer

THI Australia's latest collaboration with Pediatric Trauma Care
THI Australia's latest grant of AU$44,648 (€28,571) to Pediatric Trauma Care has delivered medical equipment to hospitals in Alexandroupolis, Florina, Patras and Thessaloniki. READ MORE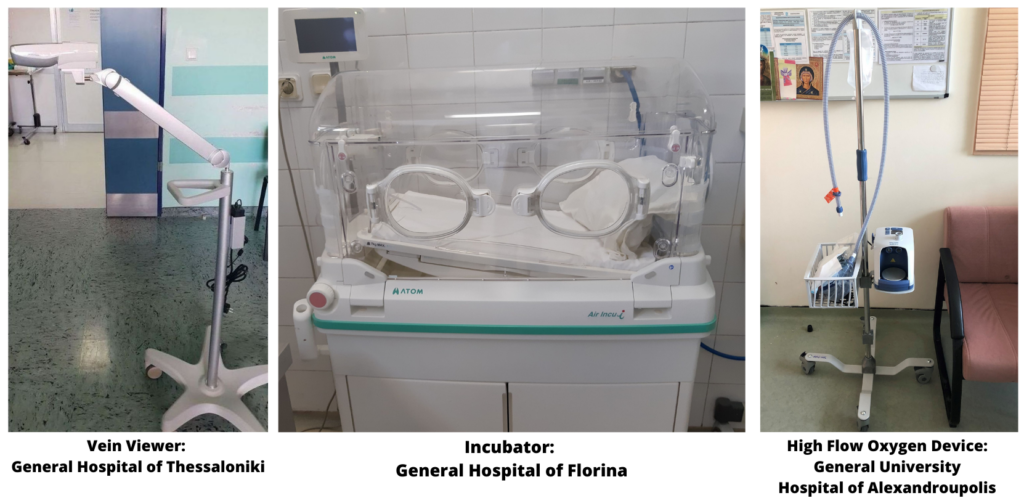 Emfasis Foundation Mobile Support Unit Grant Renewed
A grant of AU$36,400 (€23,000) has been provided to the Emfasis Mobile Support Unit to offer assistance to homeless and vulnerable families in the Attica region over the next 12 months. READ MORE
https://au.thehellenicinitiative.org/category/talk/
Hellenic Initiative Australia e-News
July 2021