The Hellenic Association Club of WA is 100!
Founded in 1918, the Hellenic Association (Enosis) was the first pan-Hellenic association in WA and is one of the oldest such organisations in Australia. A history has been written by Dr John N Yiannakis celebrating the Club's milestone.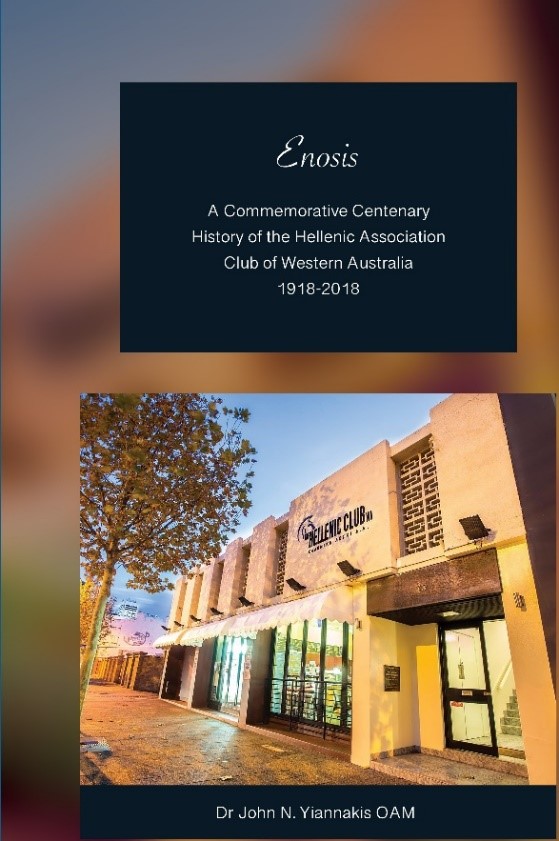 While examining the growth of this major association, this book also provides a broad outline about Greek migration, settlement and adaptation to Western Australia. The Hellenic Club's unique evolution is a microcosm of the changing role and identity of Hellenism within this state. A wide range of sources have been used to assist and put together this insightful and interesting history. 
Copies can be purchased for just $35 from 75 Stirling Street, Perth, by phoning 9328 6681 or by e-mailing This email address is being protected from spambots. You need JavaScript enabled to view it..