The West Australian Modern Greek Language Teachers' Association Inc. (WAMGLTA) held its inaugural Professional Learning (PL) session on Saturday 25 August at The Evangelismos Greek Language School in West Perth.  The event was hosted by the school, inclusive of a delicious lunch, which was blessed by Reverend Father Emmanuel Stamatiou.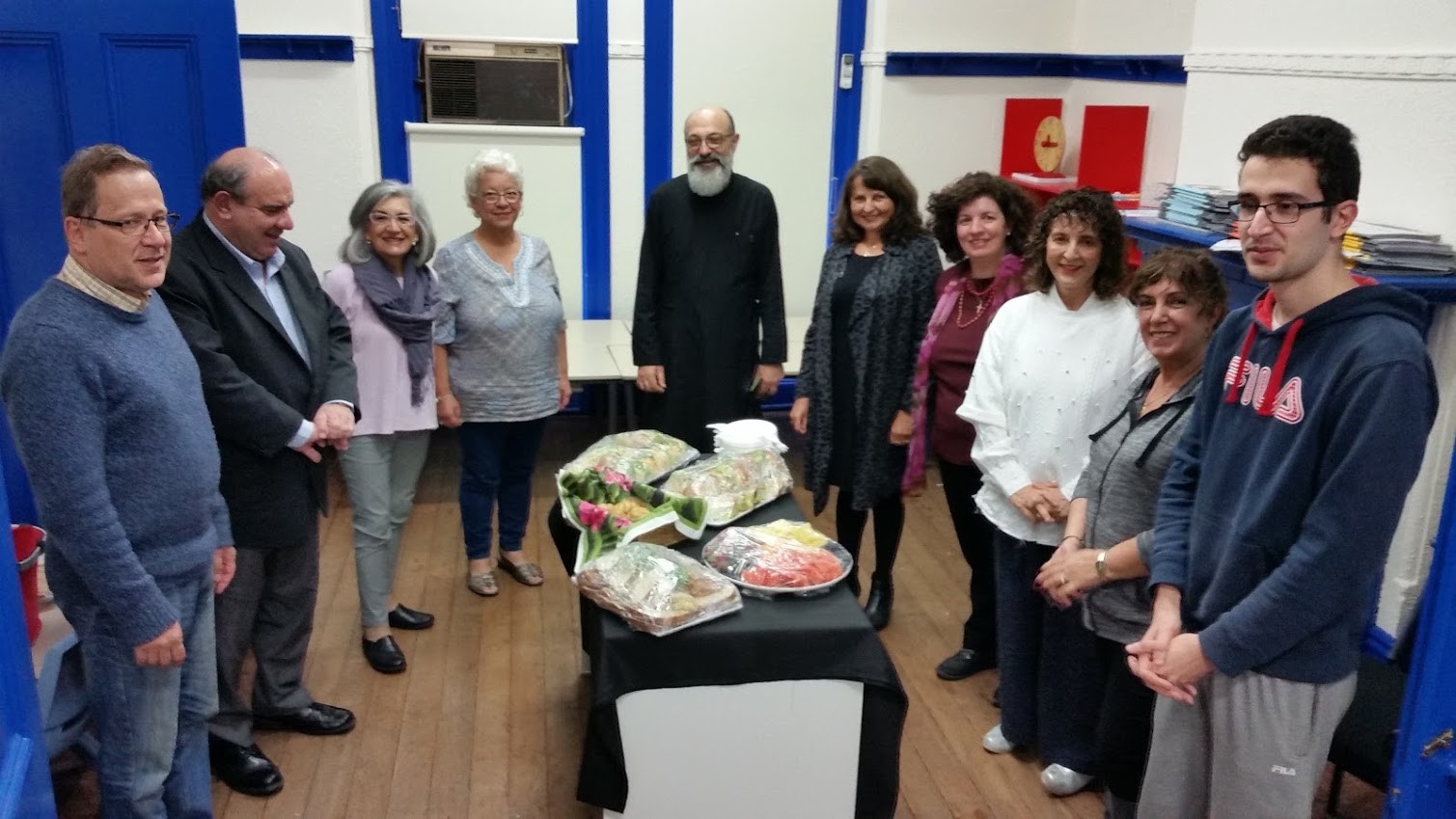 The formal part of the PL session began promptly at 1.15 pm with a brief welcome address by the Chair the WAMGLTA Committee, Dr Angela Evangelinou-Yiannakis.  It included a brief history of the Association, with particular reference to the fact that it was established on 24 August 2016 and exactly two years later, it was holding its first PL session, achieving one of its constitutional objectives.
The PL, aptly named 'Best Practice' in the Greek Language Classroom, drew on the existing local expertise of Greek Language Teachers from the various Greek Education Providers here in WA.  With the firm belief that the collective expertise of our existing practitioners is as good as any 'imported product', an agenda was prepared that included four presenters with their nominated 'best practice' item:
Ms Fay Giannaris: 'Souvlaki' Language Game and Tic Tac Toe Programming for Differentiation
Mrs Christina Panovrakou: Dictation and Vocabulary (handy hints for teachers to help their students remember Greek orthography and lexicon)
Mr George Anastassiadis: 'What's in the bag?' Role Play
Ms Catherine Papanastasiou: Using Music to reinforce Language
The presentations were well prepared and hands-on in their approach, with the use of IT and other resources to complement the content being delivered.  The participants not only gained insight and some 'best practice' ideas from each of the presenters, they also enjoyed themselves whilst doing so, volunteering for activities, role play, and even singing along with Catherine!
A humble start to WAMGLTA's PL initiatives, the 15 participants were impressed with the event.  Sincere thanks are extended to Father Emmanuel for his blessing; to Mrs Irene Starr, Principal of The Evangelismos Greek Language School, for generously hosting the event in a warm and friendly environment; to each of the four presenters for their willingness to share their 'best practice' ideas with other teachers and for the effort that went into their inspirational presentations; and to all the participants for being part of this historic event. 
A particular highlight was witnessing the first WAMGLTA PL come to fruition and seeing representation from the following Greek Education Providers; St. Andrew's Grammar, The Centre for Hellenic Studies (Saturday School and After-hours Greek School), The Evangelismos Greek Language School, and Immaculate Heart College.  This is one of the key objectives of WAMGLTA; to be an Association for all Greek Language Teachers from all Greek Education Providers in WA. 
Dr Angela Evangelinou-Yiannakis
WAMGLTA Chairperson