Greece is in the grip of the second wave of COVID-19 and The Hellenic Initiative Australia has launched an online Winter Appeal to assist its trusted partner charities in Greece, which are facing additional challenges supporting the vulnerable and the destitute during the pandemic.
With the country currently in an extended lockdown, things will get bleaker for the homeless, rough sleepers, destitute families and elderly people who are isolated and alone.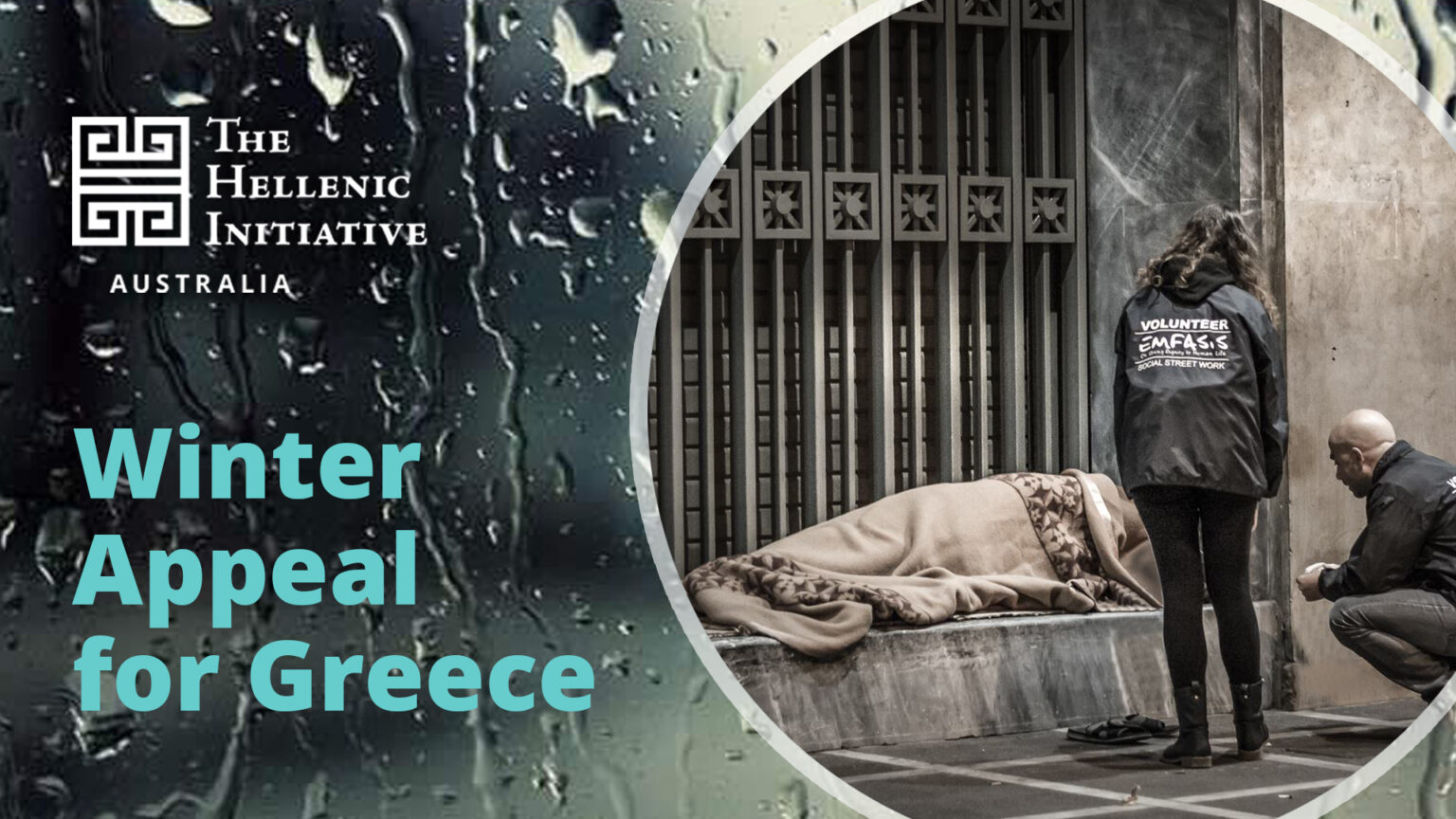 Tax deductible donations to THI Australia's Winter Appeal for Greece will help organisations, such as Emfasis Foundation, provide basic necessities and support services to people at risk during this winter.
$50can go towards the purchase of sleeping bags
$100can go towards the purchase of care packages & food vouchers
$250can go towards access to psychological support
$500can go towards temporary accommodation, SIM cards & assistance with utility bills
As Christmas approaches, we are calling upon all Greek Australians and Philhellenes to join THI Australia's Winter Appeal and help support Greece during these uncertain times. Click to here to donate.
Should you wish to have any further information about the Appeal please contact one of the following Western Australian directors - Nick Mitaros (0409 812 147), Evan Nicholas (0413 187 273) and Lee Verios (0447 012 747). au.thehellenicinitiative.org