A special memorial service will be conducted at the Church of Saints Constantine and Helene on Sunday 1 October for all the chanters that have served at the Church of Saints Constantine and Helene WA and have now reposed in the Lord. The memorial service will take place at the end of the Divine Liturgy.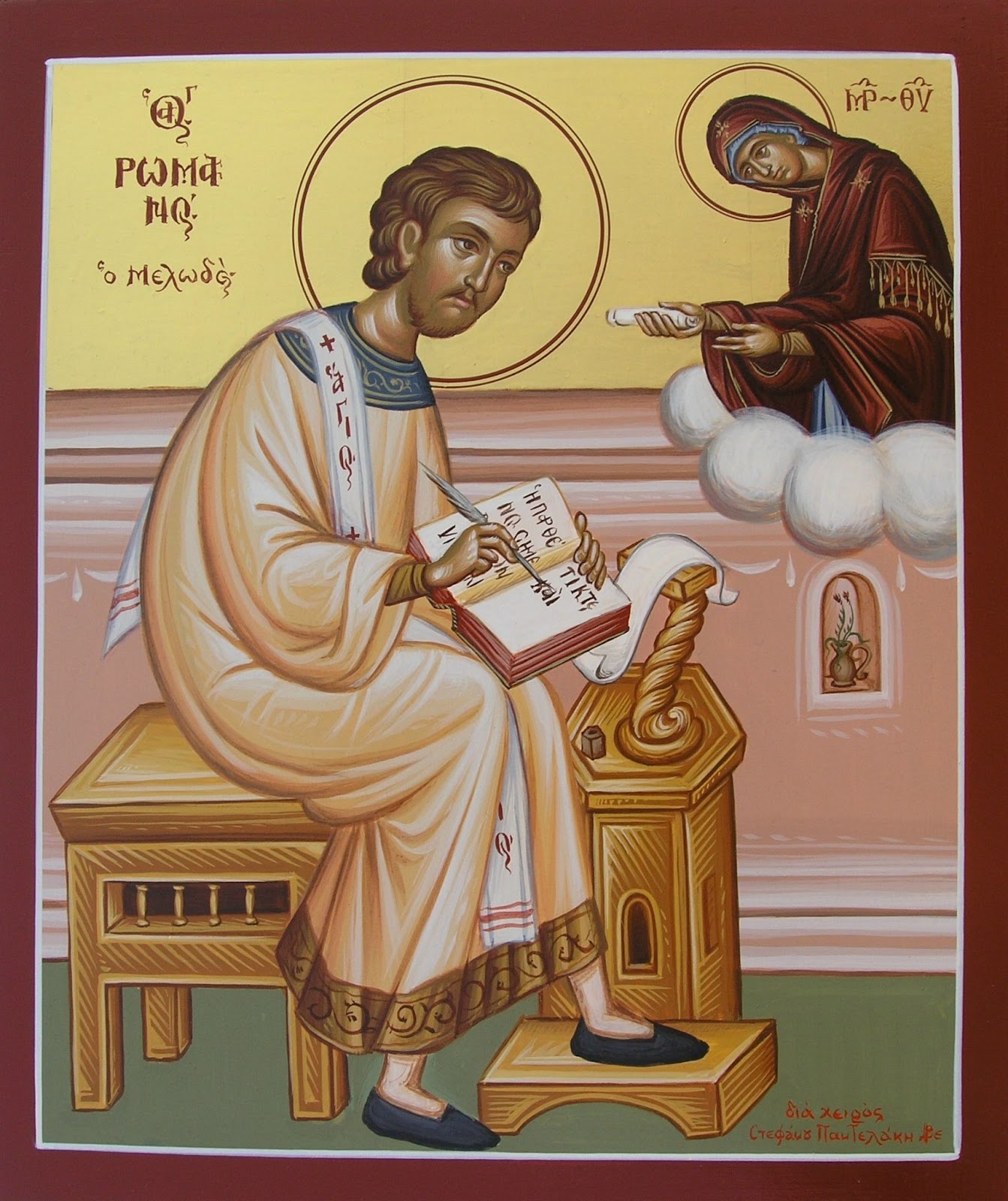 It was decided that the memorial service take place during the month of October since the patron saint of all chanters, St Romanus the Melodist, is celebrated on the 1st of October each year. St Romanus, who lived in the 6th century, was one of the greatest of Greek hymnographers and became a deacon in the Church of Beirut. He was the first composer of the kontakia, the foremost of which is that of the feast of Christ's Nativity.
We have looked into the history of our church's chanters and below is a list of
chanters that we are aware of who have fallen asleep. However, we may have
omitted some names. If anyone is familiar of any other chanter that served at our
church, we ask if you can email me (This email address is being protected from spambots. You need JavaScript enabled to view it.) their name so we
can add to the list.
We ask all family members of past chanters to attend this very special service.
List of chanters that served at the Church of Saints Constantine & Helene:
1. Constantinos Kavouras: Chief chanter when the church was consecrated in 1937. He was also a hero in Kastellorizo as he swam across the water from the Turkish mainland to warn the islanders of an impending invasion.
2. Constantinos Passaris: Chanted at about the same time as C. Kavouras.
3.  Konstantinos  Patsoyiannis: Later ordained into the priesthood. He attended Theological School in Halki (Constantinople)
4. Christophoros Manessis: Later ordained into the priesthood
5. Athanasios Vlahopoulos: Later ordained into the priesthood
6. Vasilis Vlahopoulos: Later chanted at the Church of Evangelismos in West Perth
7. Christopher Christodulu
8. John Kalafatas: Later became the chanter at the Church of Evangelismos in West Perth
9. Mihali Kakulas
10. Irakli Kakulas
11. Rousettos Petrinolis
12. Anastasios Anastasiou
13.  Christos Vournazos
14. John Kominos Kannis
15. Christos Christodoulou
16. Nicholas Liacopoulos: Later became the head chanter of the Church of Evangelsimos in West Perth
17. George Mallis
18. Peter Mistilis
19. Statis (Efstratios) Onouphriadis
20. Ekaterina Hatzimihalaki
21. Vasilios Fotiadis
22. John Fotiadis 
23. Gabriel Hatzikomninos 
24. Elias Dondas
25. Andreas Karras
26. Nicholas Mouglaris: Later chanted at the Church of Evangelismos in West Perth
27. Michael Palassis
- Father Elpidios