On Tuesday the 5th October 2021, His Grace Bishop Elpidios of Kyanea was the keynote speaker at a Marriage Seminar held in the Seminar Room of the Archdiocesan District of Perth offices in Dianella.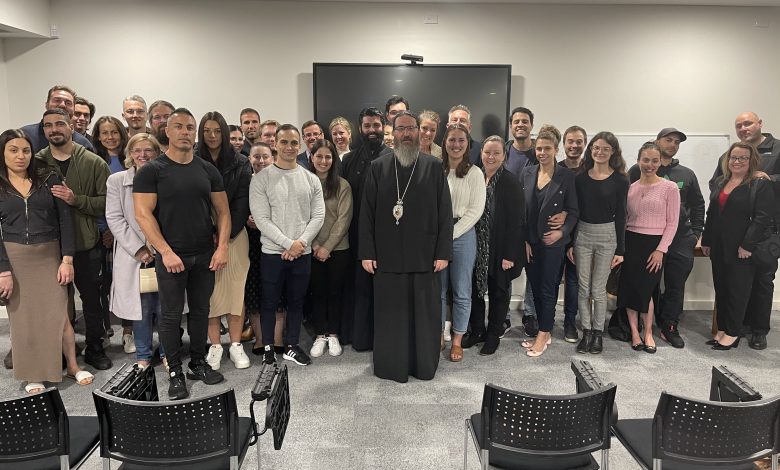 His Grace opened the seminar by conveying to all the couples the love and best wishes of His Eminence Archbishop Makarios of Australia for their forthcoming weddings.
In his keynote address, His Grace outlined in detail the meaning and symbolism behind the many rituals within the marriage ceremony. The couples brainstormed the meaning and purpose of marriage, which His Grace emphasised to be the salvation of the human person.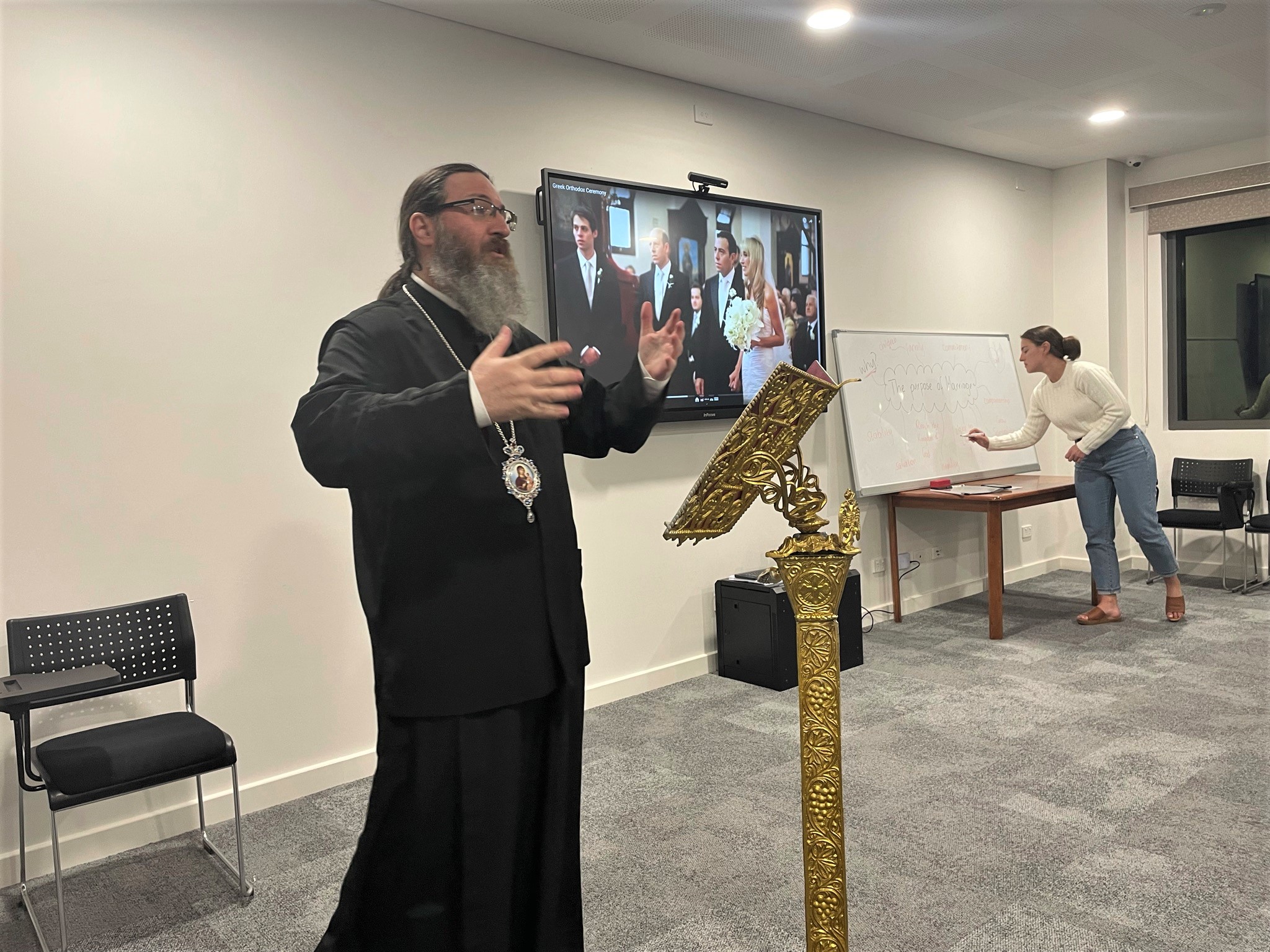 His Grace encouraged all the couples to reflect on how the beautiful symbolism of the marriage ceremony rituals might enhance their understanding of how to faithfully live within an Orthodox marriage. That is, to always remember that the unity of the couple, symbolised by the drinking from the common cup and the ribbon joining the crowns, must not undermine the unique character and nature of each of the participants in the marriage.
Following His Grace's address to the couples, Fr Terry Gerovasilis briefly shared his personal experiences and advice on how to build the foundations of an Orthodox home and family life and how to also balance our spiritual life with our everyday life.
The seminar was extremely well received with great feedback by all the 17 couples who were in attendance.